EN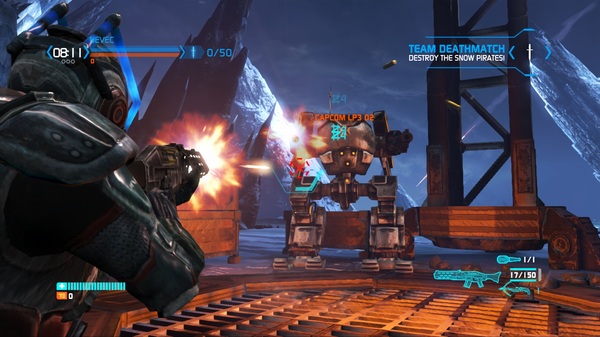 Additional Lost Planet 3 maps incoming
Word on the interplanetary wire via Jim's Rig is there will be an additional six maps made available for Lost Planet 3 in the near future. I don't have too many details for you just but the paid maps will soon be offered up giving you some different arenas to battle Snow Pirates and NEVEC forces.
Screen shots after the jump
The maps are named
-Convoy chasm
-Inferno
-Octagon
-Siege
-Spire
-Synapse
More details when we get them.