EN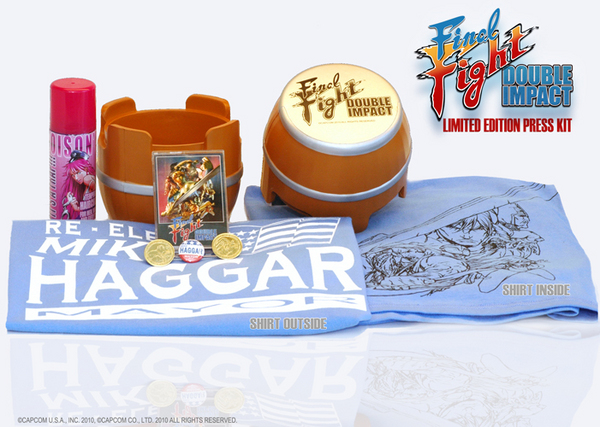 Final Fight: Double Impact – Press Kit
I am very pleased to finally be able to talk about the Final Fight: Double Impact Press Kit. The press has just starting receiving theirs and the response has been overwhelming!
In terms of complexity and dedication to a theme, this is one of the best press kits we've seen. – Ars Technica
Capcom rocks it again with some sweet marketing goodies. – Destructoid
Sure, Capcom knows how to make a good game, but they excel at building buzz for those titles…So I shouldn't have been surprised when this barrel showed up on my doorstep. – Kotaku
The one thing the press seems to continually miss is that the T-shirt itself is reversible! Rock it inside out (or is it outside in?) and celebrate Magic Sword.
Here are is more information and proper photos for everyone to enjoy. Please pick up the game next week on PSN and XboxLive (April 14 XBLA, April 15 PSN) for only $9.99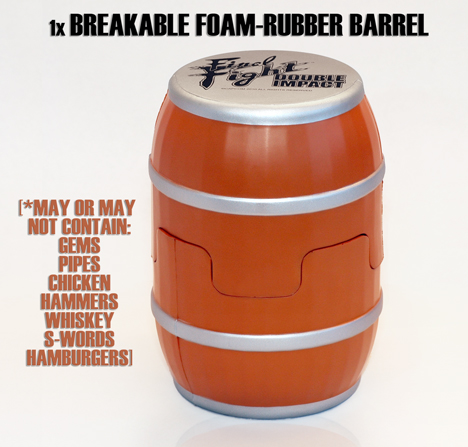 Hit the jump for detailed photos of everything!