EN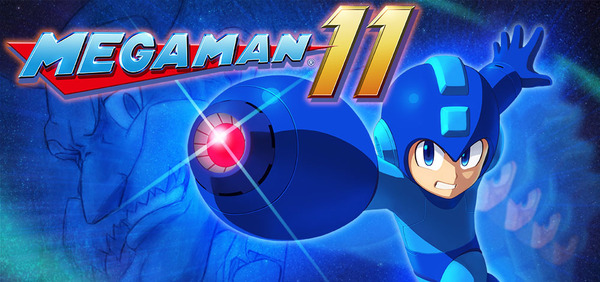 READY? Mega Man 11 is coming in Late 2018!
Thirty years ago, in 1987, a super robot named Mega Man was created. In 2018, the fight for everlasting peace will continue! Today during our big Mega Man 30 th Anniversary Twitch live show, we revealed a brand new Mega Man game. Mega Man 11 is coming to Nintendo Switch, PlayStation 4, Xbox One, and PC in late 2018! All of us at Capcom celebrated the Blue Bomber's grand return as part of the Mega Man 30 th Anniversary Celebration with a Twitch stream dedicated to the beloved 'bot, featuring special guests, developer interviews, and more! Check out the archive to watch the festivities unfold, and read on for more info about today's announcements!
Streamer Showdown Pre-show featuring Mega Ran, Projared, and Usedpizza
It's been nearly 30 years since Rock, Dr. Light's robot lab assistant, first volunteered to be converted into a fighting robot and our hero's place was cemented as a legendary video game icon, influencing and inspiring the action-platformer genre for years to come. Today we're pleased to introduce you to an all-new chapter to the series' storied history. Mega Man 11 brings a fresh new design and incredible 2.5D visuals to the classic series, leaping into the modern era of gaming with beautiful 3D-modeled characters and hand-drawn environments. Everything you know and love about the Blue Bomber and much more is here in a brand-new style! With an expert development team at Capcom, many of whom have been working at the company since the early 8-bit era, we're revitalizing and revolutionizing Mega Man for a new generation while keeping the series' tight classic gameplay and the heart of our beloved hero intact. Veterans can expect the series' signature challenge, and we're inviting new players to the mix with a variety of difficulty options to choose from in the game.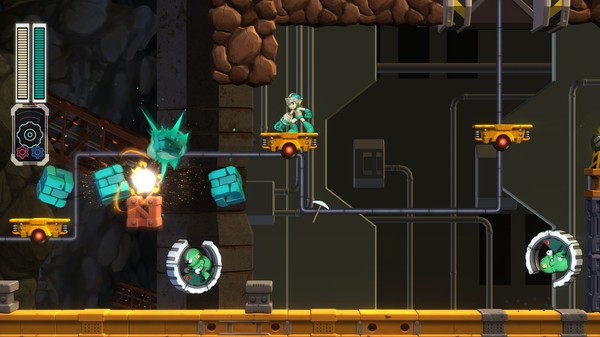 This is Mega Man just as you remember him, filled with the same determination to take down Dr. Wily's mad machines and put an end to his evil schemes. Jump, shoot, and slide your way through unique and colorful environments, then defeat Robot Masters to claim their weapons as your own. Mega Man has received some upgrades, too.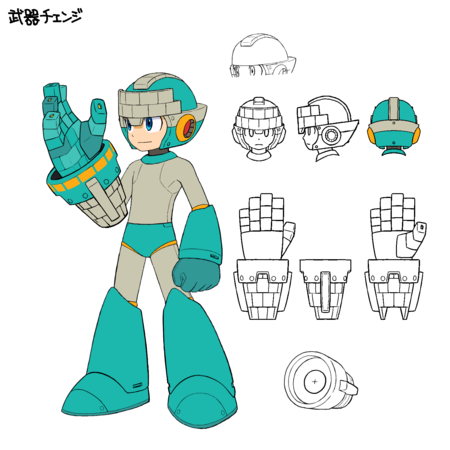 Aside from a new look with subtle changes to his classic style, Mega Man will change more than his color when he swaps to a Robot Master's weapon – his entire appearance will change, too! You noticed it in the trailer, right? Eagle-eyed fans like Protodude got a glimpse of the future from a hint we slipped into Mega Man Legacy Collection 2 earlier this year. Speaking of the classics, there'll be returning characters, as well, including faithful robot canine companion Rush, who you can see in action in the trailer, and Mega Man's sister who's always ready to do her part, Roll, who you can see in the art below!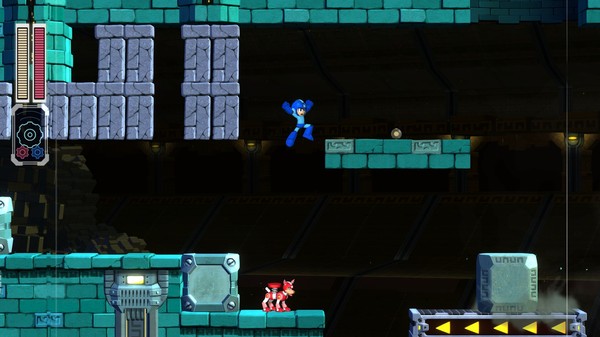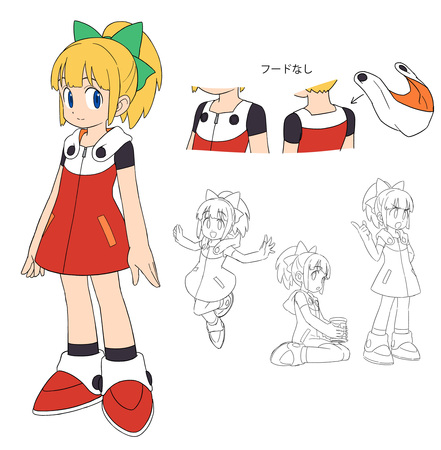 I hope this news comes as a pleasant surprise and we thank you for your patience! We'll have much more to share with you all on Mega Man 11 in Summer of 2018! Speaking of Summer, we also announced that we're bringing all eight games from the Mega Man X series to Nintendo Switch, PlayStation 4, Xbox One, and PC in Summer 2018! Set in the far-off future of 21XX, fans of this more mature take on the classic formula will have plenty of reason to rejoice when the wall-jumping, armor-wearing, Maverick hunting X makes his debut on modern consoles with Zero and Axl in tow. We'll have more to share on this in the coming months.
Finally, with the announcement of a new numbered entry, now is a great time to revisit all of the Blue Bomber's classic adventures! We've heard your requests, and Mega Man Legacy Collection , which includes 1-6 and Mega Man Legacy Collection 2, featuring 7-10 are coming to Nintendo Switch – play on the go, at home, or everywhere in between in preparation for Mega Man 11! We're adding a Rewind feature to the first Mega Man Legacy Collection which will help you turn back the clock if you make a mistake or just need a moment to recover in the challenging 8-bit originals. These collections of retro classics will be out in Spring of 2018. Existing owners of the first collection featuring the original 8-bit entries can look forward to the Rewind feature rolling out on PS4, Xbox One, and PC in Spring of 2018 as well.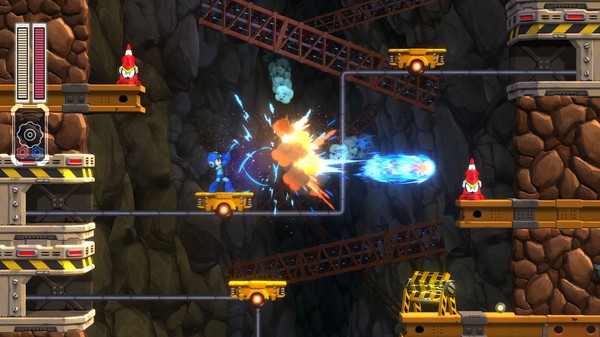 It's an incredible time to be a Mega Man fan, and the 30 th anniversary festivities are only just beginning with today's announcements! There's been a lot of great news today, so to recap:
Mega Man 11, a brand new game in the legendary series, will be out in late 2018 for Nintendo Switch, PlayStation 4, Xbox One, and Windows PCs.
All 8 Mega Man X games will also be coming to Nintendo Switch, PlayStation 4, Xbox One, and PCs in Summer 2018
Mega Man Legacy Collection and Mega Man Legacy Collection 2 will be coming to Nintendo Switch in Spring 2018.
Stay tuned to the Capcom Unity blog for all the latest, or follow @MegaMan on Twitter and Mega Man on Facebook for all the latest news.