EN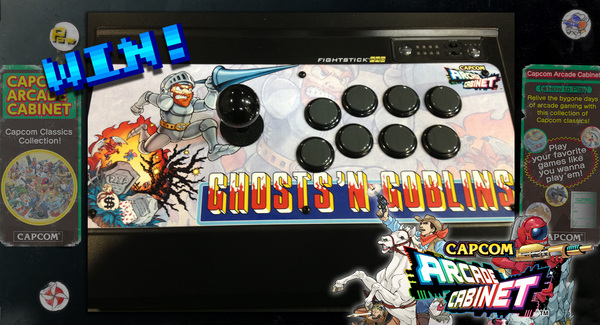 Win a Capcom Arcade Cabinet Fightstick – Ver. 2
Mar 05, 2013 // Chris
You can't buy fightsticks featuring Ghost N' Goblins, Section Z or Gun.Smoke, so why not try and win one?!
Alright, arcade artists. A few weeks ago, we asked you to whip us up some custom " box art " for Capcom Arcade Cabinet and/or its individual titles for a chance to win a hyper-rare CAC arcade stick from Mad Catz. So, guess what? We enjoyed all of your entries so much, we're doing it again in honor of these three games hitting PSN and XBLA this week.
Whudya say, wanna win one? Here's what you do: We want you to make modern box art for the three games in 1985 Game Pack 2: Gun.Smoke, Ghosts 'n Goblins, and Section Z (which hits PSN and XBLA starting today FYI.) Or you can make box art using all three. Or the entire Capcom Arcade Collection – we are not that picky here ! But we've got THREE Capcom Arcade Cabinet sticks that we'd love to find a good home. Let's see that stick again: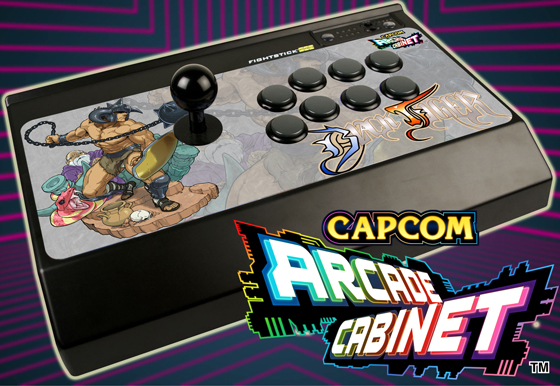 Now winnable in Ghosts 'n Goblins, Section Z and Gun.Smoke Flavors!
And in order to get as many of you entering the contest as possible, we even have one "Wild Card" slot that selects a winner based on creativity and humor, as opposed to artistic talent and/or Photoshop skillz. We'll select our two favorite works of art, and then one more that's "got heart" and/or makes us laugh. ( See last week's winners for example. ) Seriously, give it a shot! You don't need to be a digital Picasso to win yourself a Mad Catz Stick featuring Gun.Smoke, Section Z or Ghosts n' Goblins (but it sure can't hurt.)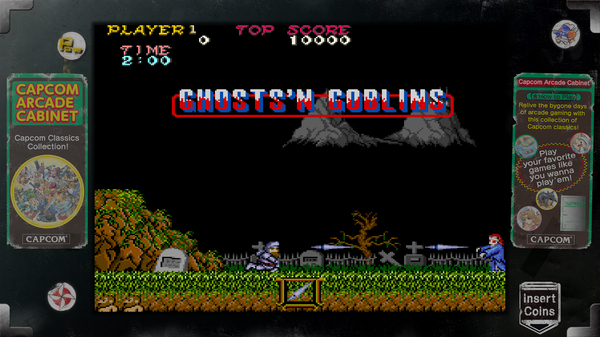 See more shots of the 1985 Game Pack 2 right here
Submit your pictorial entries in the comments below. Contest concludes Monday March 11th, North American residents only. Also note that ALL OF THE PARTICIPANTS in the last Capcom Arcade Cabinet Contest received a rad and exclusive Unity badge just for playing. So there's that, too. To give you a leg up on the contest, we made ya a gallery of brand new Capcom Arcade Cabinet art for the three games in the 1985 game pack . Full details, dates and pricing on the Capcom Arcade Cabinet are nestled right here .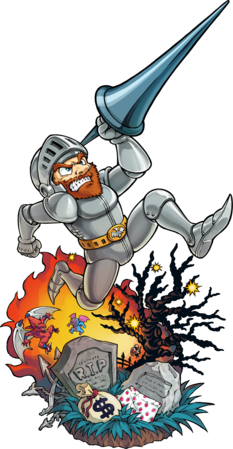 Head here for more character art and game logos
Note: We have one stick to give away per each game in the Capcom Arcade Cabinet – Game Pack 2. One Grand Prize Winner will recieve first choice of stick, the remainging two winners will be first come, first serve from the remainging prizes. Now get to artting !