EN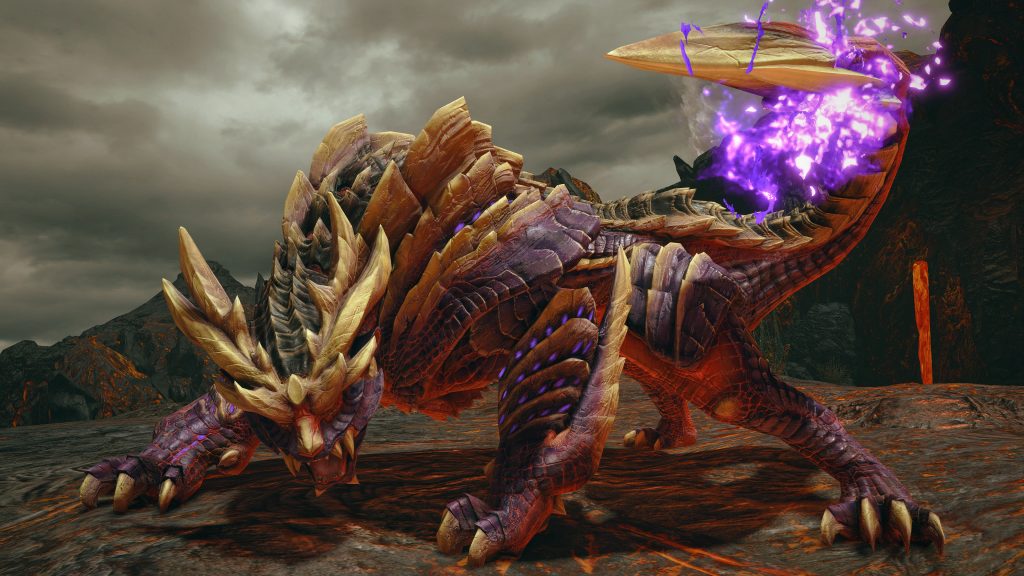 Welcome to Monster Hunter Rise, now available on Steam
The hunt is on! Monster Hunter Rise is now available on PC / Steam!
With new Hunters joining forces to battle the impending Rampage, we wanted to give everyone a quick tour of their new hometown: the peaceful and vibrant village of Kamura!
While the quick tips we're sharing here will aid you throughout your time in Kamura, there's even more to discover, so make sure to explore the village and introduce yourself to everyone!
The Buddy Plaza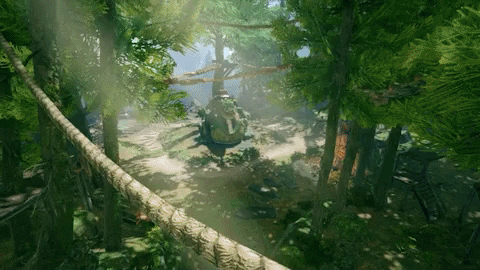 The Buddy Plaza is an area bustling with activity and useful features! You'll unlock the Buddy Plaza as soon as you've completed the first Training Quest, "Back to Basics".
---
Rondine – The Trader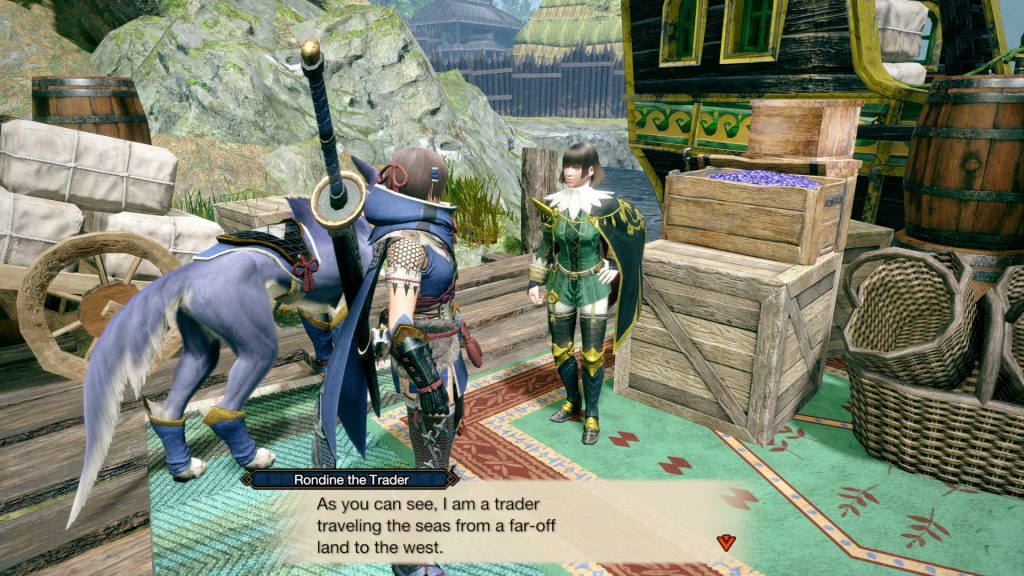 Rondine and her ship, The Argosy, allow you to use your Buddies (Palicos and Palamutes) to go on trading missions to bulk earn you a range of useful items to help you in hunts. You can also trade Kamura Points for specific items!
If you're wondering what to start trading for first, Honey is a great choice to stock up on as it'll allow you to create plenty of Mega Potions by combining the Honey with a standard Potion.
---
Iori – The Buddy Scout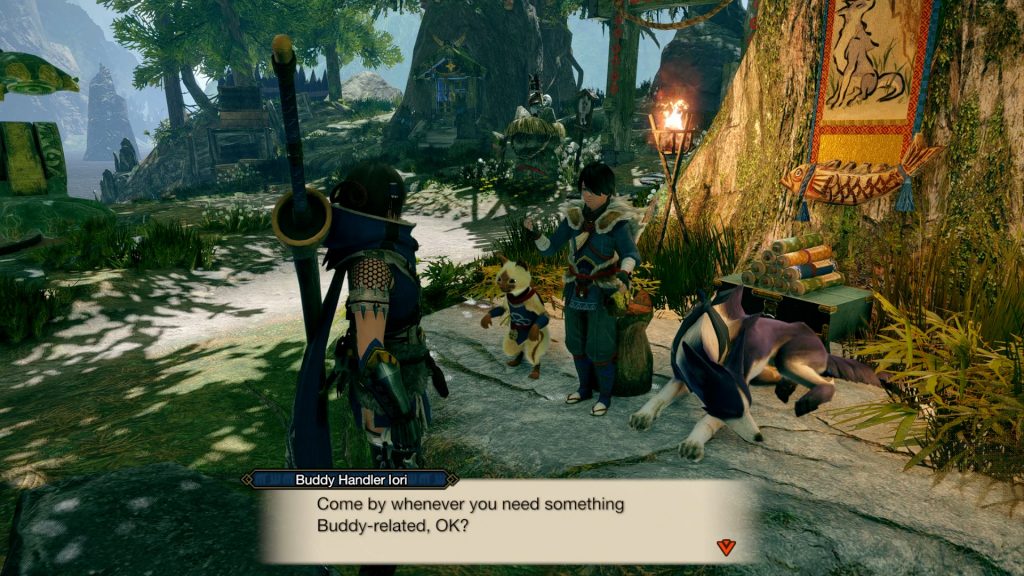 Iori adores Palicos and Palamutes, as such he's where you want to go when you're looking to recruit more Buddies!
You can use his scouting feature to search for your ideal Palicos and Palamutes. When deciding who to hire, be sure to look at their skills and info as each buddy is different and brings their own style and abilities to the hunt!
---
Kogarashi – The Felyne Chief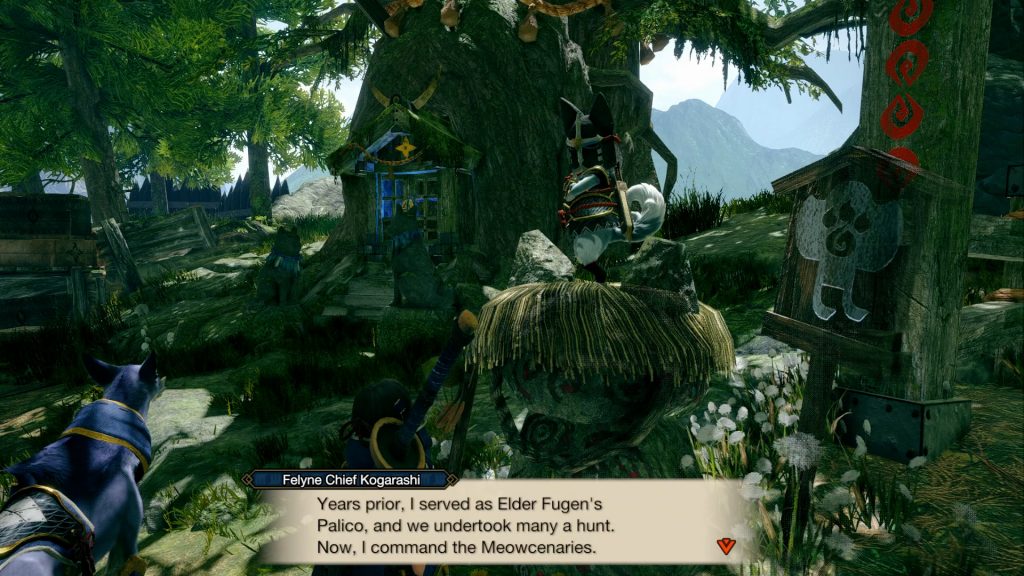 Kogarashi leads the Meowcenaries, a band of Buddies who can go out on missions to areas you've explored! Whilst there, they'll investigate the area and harvest materials to bring back for you!
To send your Buddies out, simply talk to Kogarashi, select four of your finest and off they'll go!
After the completion of their research, head back to the Chief to claim your rewards! If you're lucky they may even bring back rare and unique items…
---
Shirubei – The Buddy Expert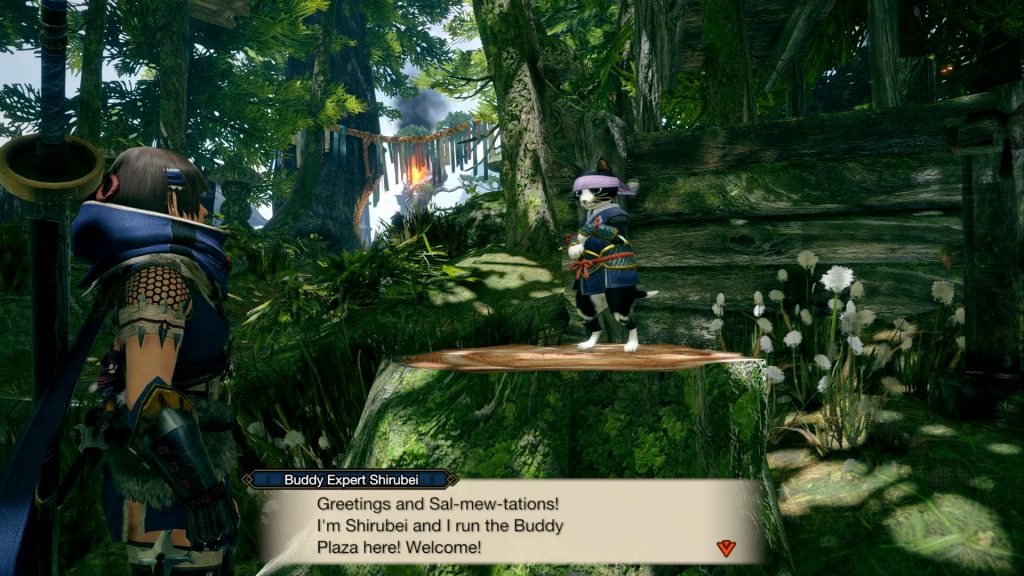 Shirubei heads up the Buddy Dojo, a useful feature that allows you to train and level-up your Buddies when they aren't out on hunts with you or participating in other activities.
The higher a Buddies' level, the more effective they are in combat and Buddy Plaza activities so training them up is worth it!
For a small Kamura Points fee you can train up to six buddies at once. As soon as you start to grow your Buddy pool we recommend sending anyone that's idle here!
---
The Training Area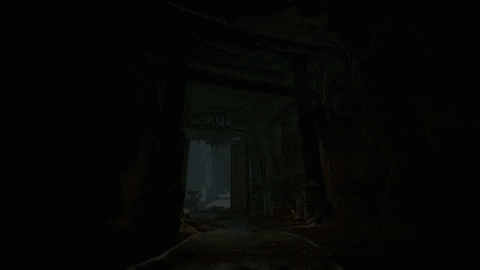 We've gone over training your Buddies, so let's look at a place for you to train!
The Training Area can be found near Rondine in the Buddy Plaza, simply interact with this boat and you'll arrive there. (Once doing this you can fast travel there in the future!)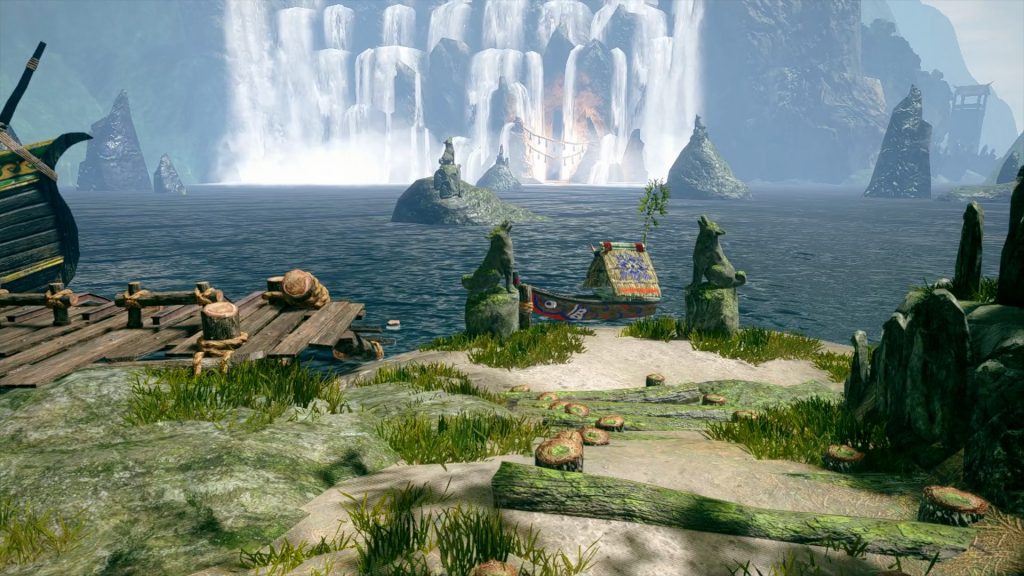 The Training Area features a mechanical Toadversary that is perfect for practicing combat! Whether you're looking to try a new weapon for the first time or hone your skills and combos with an existing one, this is the place to do it in safety.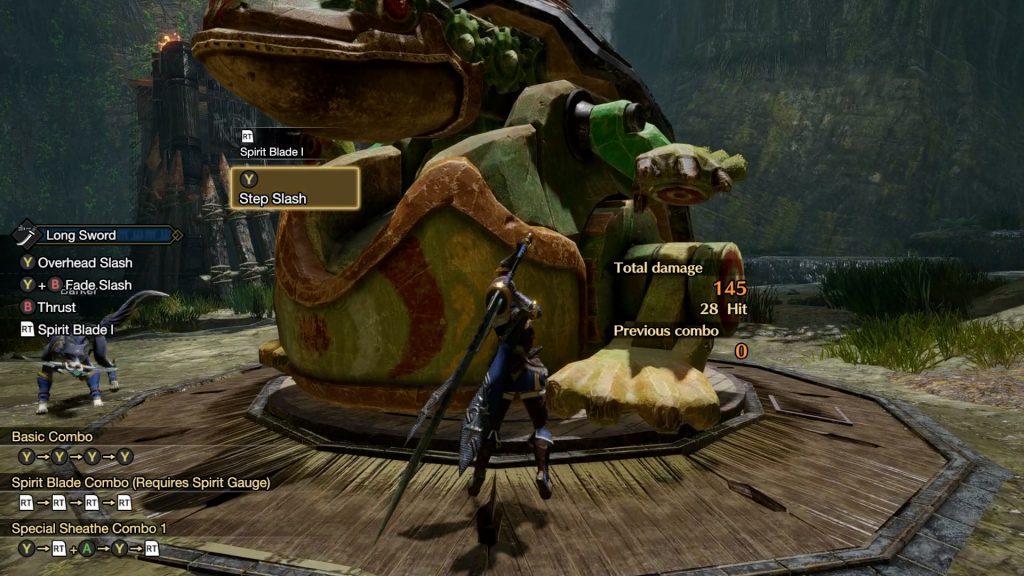 Bonus Tip: Items and ammo used here aren't consumed, so go wild!
---
Gear Crafting – Hamon & Kisaki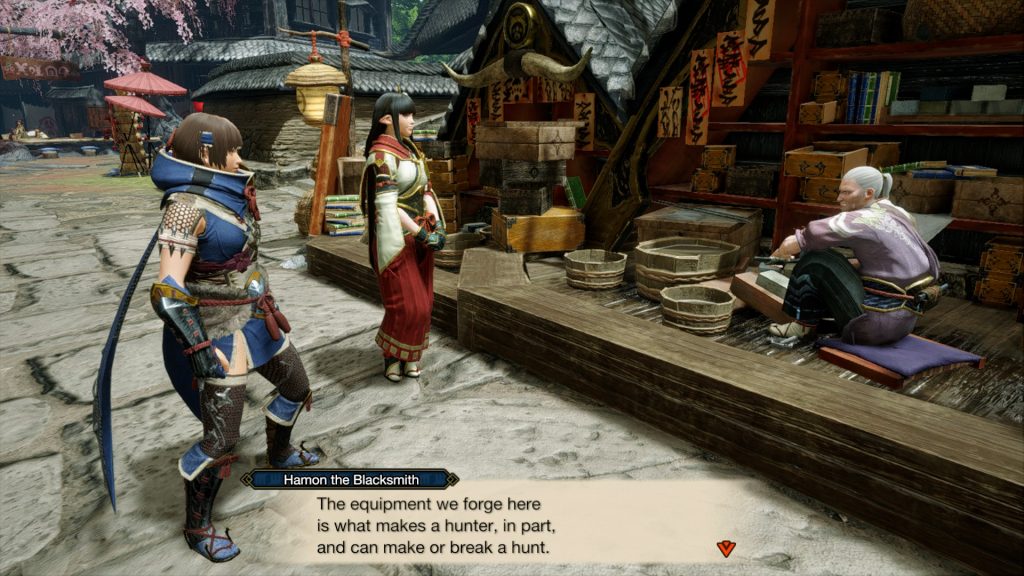 This one might seem obvious, but it can be easy to forget your local Blacksmith Hamon and his assistant Kisaki when progressing through quests!
Hamon is the person you'll want to see when it comes to both forging new armor and weapons, as well as upgrading their strength!
Your starting Kamura armor can only take you so far, so we'd advise making a new set as soon as you start fighting large monsters! The same can be said for your weapons, so make sure to check for upgrades and new weapon trees regularly – especially after fighting a new, large monsters for the first time!
---
Online Play & Event Quests – Senri the Mailman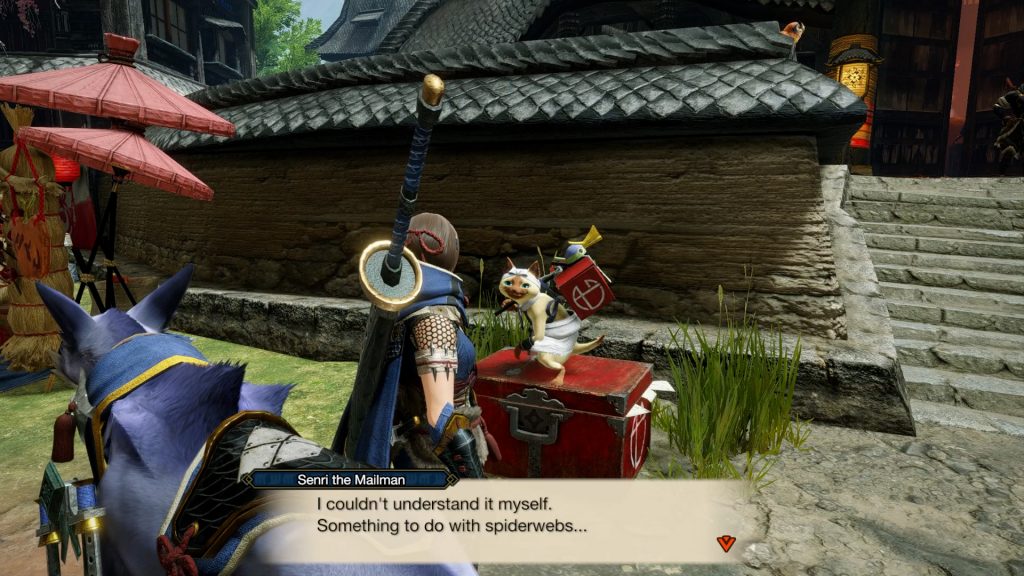 Senri the Mailman is a friendly Felyne and vendor who not only allows you to join / create an online multiplayer lobby, but also download free item packs, Event Quests and more! Bonus Tip: Beginners should consider trying out some of the useful armor Senri can give you, like the Guild Cross pieces!
In Monster Hunter Rise there are two main ways to play online with other Hunters. One way is to use the Quest Board within the Gathering Hub to join specific, in-progress quests where the host has issued a Join Request (you can issue these too as a quest host).
The second method is to talk to Senri and select "Play Online". From there you can search for a lobby to join with other players or create your own!
---
We hope these quick introductions will help you settle in and make the most of your time in Kamura.
One more bonus tip before we go: keep an eye on our Steam Community page for the latest news and announcements pertaining specifically to the PC version of Monster Hunter Rise.
Happy Hunting!