EN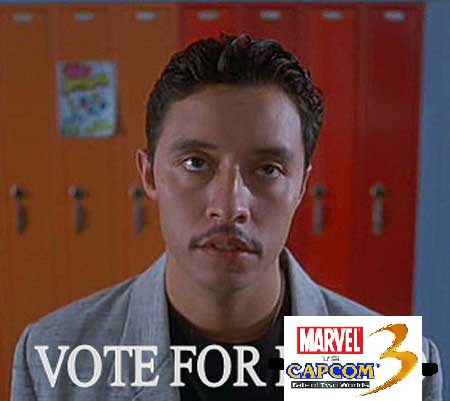 Vote Marvel vs Capcom 3 for Mayor!
Or just for Gamespot's 2011 Most Anticipated Game Reader's Choice Award! www.gamespot.com/be st-of-2010/most-anticipated/index.html Currently, we're sitting in second behind Dragon Age II (who's prequel was released in 2009).
It's been.. how long since Marvel vs Capcom 2? Hmm… (15 plus 98…divided by .05.. logged to the… multplied by 43… to the power of infinity) Oh yeah! over a decade ago. That's pretty much half the time I've been alive.
We know that our diehard fans would out-anticipate anyone, so please head on over and vote Marvel vs Capcom 3 for the most anticpated game of 2011!
I'd love to hear about what you're doing over the holidays to fight the anticipation of MVC3. Post your comments below!