EN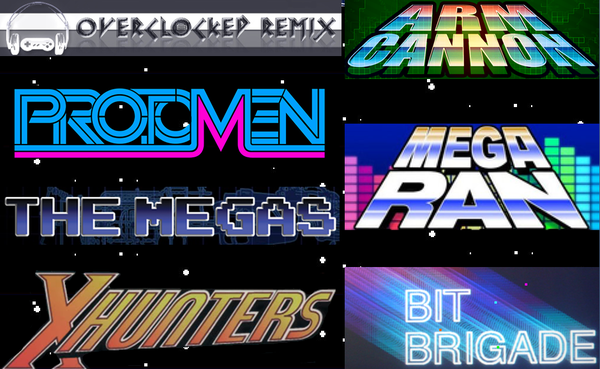 Two amazing Mega Man tribute albums coming this fall
For the past several months, I've worked closely with the fine folks at OverClocked ReMix and Sumthing Else Music Works to prepare not one, but TWO albums devoted to the iconic Blue Bomber. Next month, a team of talented remixers will present For Everlasting Peace: 25 Years of Mega Man, while six well-known live acts will contribute their songs to Sumthing Else's MM25: Mega Man Rocks.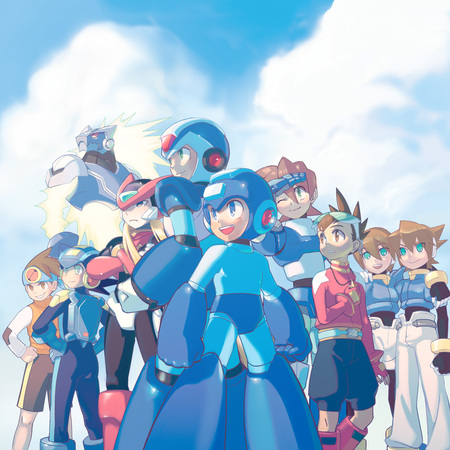 First, I approached OverClocked ReMix with an idea – what if we could make an album that celebrated the first games in each Mega Man series? That is, top-notch remixes (in multiple musical genres) for Mega Man, Mega Man X, Mega Man Legends, Mega Man Battle Network, Mega Man Zero, Mega Man ZX and Mega Man Star Force? Naturally they more than rose to the challenge and have already begun crafting some expert-level tunes. If you've heard any of their tribute albums (or, say, the SFII HD Remix music ) you know what to expect.
"We're honored to again be collaborating with Capcom on another iconic franchise, paying tribute to over 25 years of Mega Man," said OC ReMix founder and president David Lloyd, who will also contribute to the album alongside more than 20 musicians. "The music of Mega Man is as diverse as the many adventures the games take us on, providing the perfect soundtrack to a quarter century of robotic heroism and upgradeable projectile weapons. The OverClocked ReMix community is always excited to explore new interpretations and expressions of such amazing compositions, and we believe that For Everlasting Peace – our first commercial album – will offer fans something new while staying true to our goals of honoring great video game music and composers!"
Mega Man
"Searing Scissors" – Cut Man, AeroZ
"Breach" – Wily 1, Brandon Strader
"Bombs Away!" – Bomb Man, WillRock
Mega Man X
"Slow Your Roll" – Armored Armadillo, djpretzel / Diggi Dis
"Jungle Kuwanger" – Boomer Kuwanger, Phonetic Hero
"Electric Spark" – Spark Mandrill, Sixto Sounds
Mega Man Battle Network
"Amps Macabre" – Elec Man, ectogemia
"No Matter Where You Go, This Will Always Be Home" – AC/DC Town, Level 99
"Exchange" – Boundless Network, Radiowar
Mega Man Legends
"Hanmuru Moon" – Hanmuru Doll, Mazedude
"Gate Crasher" – Main Gate and Flutter vs the Gesellschaft, Nutritious
"Tres Bonne" – We're The Bonne Siblings Three, Rexy
Mega Man Zero
"Fluid Motion" – Crash (Boss Battle), Jakesnke17
"The Nightwatch" – Neo Arcadia HQ, Neblix
"Rubber Horse" – Fake, fredrikd
Mega Man ZX
"Dagger Vision (Second Sight mix)" – Area L Laboratory, DarkeSword
"Ore wa Rockman ZX!" – Area C City, Helicopter Knife Fight
"Model Funk" – Area B Mountain Pass, Theory of N
Mega Man Star Force
"Spacegazer" – Deep Space Theme, Flexstyle
"Libra Funkadelic" – Libra Balance Stage, halc
"Falling Star" – Main Menu, Joshua Morse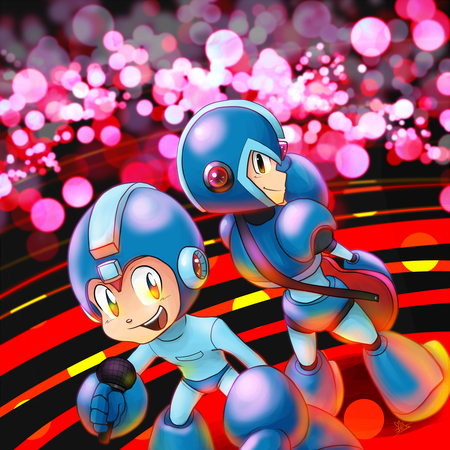 Second, I worked with Sumthing Else to gather music from six hugely popular live acts in MM25: Mega Man Rocks. Headlining the album is "Built to Last," a brand new song from The Protomen (teased during the PAX Prime concerts, ya know!); it is joined by new songs from Arm Cannon and X Hunters , as well as re-recorded hits from The Megas and Bit Brigade . Last but certainly not least, both The Protomen and Mega Ran have hand-picked some of their favorite classic jams to round out the whole package.
THE FULL TRACKLIST!
"Built to Last" – Brand new song, debuting on this album
"The WIll of One (2013 Edit)" – An updated recording of their classic track
"Breaking Out" – A mix previously only available on a cassette single; first time digitally available!
"Can't Stop the Top" – Version found on History Repeating: Blue
"The Quick and the Blue" – New recording, featuring the band's new drummer and keyboardist!
"Man on Fire" – Same as above; new recordings of popular tracks!
"Mangnet Mang" – Brand new version of Magnet Man's theme (MM3)
"Hi, I'm Mark Spandrill" – Brand new version of Spark Mandrill (MMX) and Spark Man (MM3)
"Borrow Mega Nuke" – Brand new version of Boomer Kuwanger (MMX)
"MM9 Medley" – New versions of Splash Woman, Plug Man and Wily Machine 2
"X-Hunters" – New versions of X-Hunters stages 1-2 (MMX2) and Gates Lab (MMX6)
"X vs Zero" – New version of X vs Zero (MMX5)
"Full Outro" – Version found on Mega Band (MM2)
"Air Man" – Version found on Mega Band (MM2)
"Wily 1" – Version found on Mega Band (MM2)
"20XX" – Brand new song feat. the Prologue Stage (MMX)
"Splash" – Version found on Mega Ran 9
"Wily" – Version found on 5th Anniversary Special Edition
Both albums will launch this fall on various digital distribution sites (including iTunes).
As a massive proponent of video game music, I'm extremely proud to announce these projects and hope you all look forward to jammin' out when they release. OC ReMix is run by some super cool, super talented folks and they're gonna deliver an amazing album. Meanwhile, it's great to finally work with these live acts in an official capacity, giving them a chance to introduce their biggest hits to new fans, while also allowing X-Hunters, Protomen and Arm Cannon to generate brand new material.
How you can you get involved? Welp, submit art before September 23 and you could be featured as the cover image for either album ! – Contest ended!