EN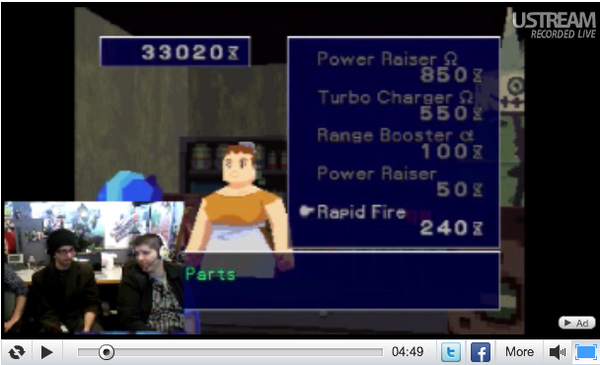 Tune In: Mega Man Legends Game Club #4
::UPDATE:: Stream over, but you can still check out the video after the jump. This one went pretty well, I daresayeth!
Once again we delve into the world of zen and the art of playing Mega Man Legends. The key is to forget everything you know about Mega Man Legends. I know I have! Just kiddin'. But yeah, a little rusty. I actually praticed a lot the other night for this session, but we'll see. I might just buckle under the pressure of all those gleaming Reaverbot eyes.
Play along at home or jump in the live chat and give your thoughtful input, or do both simultaneously! Chat after the jump!