EN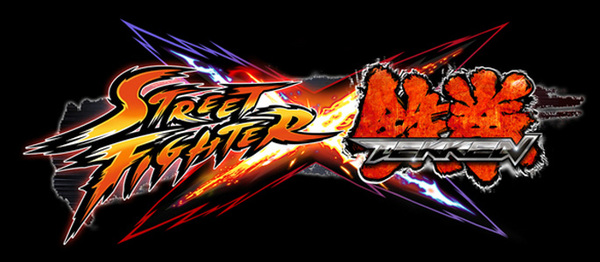 Street Fighter Dev Blog – NY Comic Con
Continuing our tour from the Brazil Game Show, this weekend we're at New York Comic Con from October 13 th until the 16 th.
We have displays set up with playable versions of Street Fighter X Tekken here. For anyone who's attending the event, please make sure to pay a visit to the Capcom booth!
This time around, I'm in New York for the show, so this blog comes to you from the Big Apple!
To coincide with NY Comic Con, we have a deluge of announcements prepared, but I don't want to spoil the surprise just yet. It's kind of hard to write anything without letting things slip, so let's recap what we released last week.
– SFxTK Newest Teaser Trailers released!
This time we've released three teaser trailers all at once. We haven't been fooling a lot of people up until now, but this time it'll be different! What will be revealed this time around…?
– SSFIV Arcade Edition Ultra Alternate Costumes now available (arcade version)
Announced at Super battle Opera, on October 7 th , the arcade version of SSFIV Arcade Edition added the Ultra and Arcade Challengers alternate costumes! For those who haven't purchased any costumes yet, it's time to use those zennys!
» This announcement is not related to the PS3 and Xbox 360 versions of the game.
Hmm. Once NY Comic Con starts a lot of new information will be coming out, so please make sure to keep your ears to the ground and stay alert! Also make sure to follow the official Street Fighter community twitter account, @ SF_Community, for the latest information!
Now for our last bit of information!
GodsGarden X Capcom SSFIV Arcade Edition Online East vs. West Showdown!
This is an official Capcom sponsored event!
On October 21 st from 10:30pm until 1:00am the next (schedule subject to change) the official Super Street Fighter IV site's "Street Fighter Channel" on Ustream will be livestreaming this event for everyone to check out, so please mark your calendars!
Here's the information you need to know:
– Time –
October 21 st , 10:30pm – 1:00am (Japan time)
URL: www.ustream.tv/channel/godsgarden
In case you cannot view the stream on UStream, please check out the game-exclusive streaming service, Twitch.tv: ja.twitch.tv/godsgarden
You can also view the event via "STREET FIGHTER CHANNEL"
– Rules –
This is a 5-on-5 tournament with an extra member on both sides. There will be 5 players on each team, plus one person designated as the Joker.
The director on each team will be controlling the five players on each team. This director will also decide the order of their respective team, to make sure that they can avoid any bad matchups against the opposing team by using the "Avoid" command (up to 2 times). If the opposing team chooses "Avoid", then it's also possible to "Avoid" that "Avoid"… get it? This will be a battle of strategy as well as skill!
On the Joker player, the opposing team cannot use the "Avoid" command. However, the Joker can only be used one, and cannot use the "Avoid" command, so the difference between victory and defeat can come down to how the director uses this wild card.
This is an effective tactic to use against the "Avoid" command, or they can use it to keep their best players on that day in reserve. The Joker player is a one-time tactic to defend against the opposing team's "Avoid" command, so directors on both teams will have to think deeply about when is the best time to use this.
– Player Lineup –
Team East
Director: Soushihan KSK
Kazunoko
Fuudo
Itabashi Zangief
Nekojita
Kyabetsu
Joker: Classified
Team West
Director: Umezono
Uryo
RF
Haitani
6
sako
Joker: Classified
– Misc. Info –
Play-by-play commentary: Sakamoto, Yoshiwo, Special Commentator: Tomoaki Ayano (SSFIV AE Assistant Producer… that's me!)
The rules for this event are different from your traditional tournament, but we'll make sure to explain everything in an easy-to-understand manner on the stream, so please look forward to the broadcast on October 21 st ! There will be exciting matches taking place in this event, you can bet on that!
That's it for this week! Please come back next week for more updates!