EN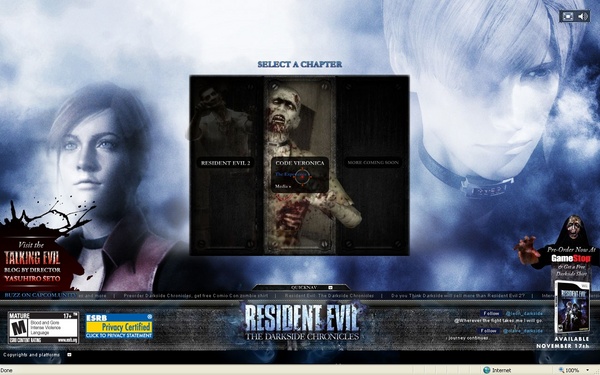 Resident Evil: The Darkside Chronicles Website – Code Veronica Phase Revealed!
We are pleased to announce that the Code Veronica phase of the Resident Evil: The Darkside Chronicles campaign has officially started.
The first release is a huge update to the official website . The Code Veronica section is now open, and it comes with a few new Veronica centered goodies.
Check it out at www.residentevil.com/darkside !
If you get your score on the game experience high enough, or share the site with a few friends, you'll unlock some new exclusive iphone skins and wallpapers. Also included are two brand new gameplay videos, each showcasing a full new level of both Resident Evil 2 and Code Veronica.
We have a couple new twists on the website this time around, but I don't want to spoil the surprise – hope you enjoy. 🙂
We will also have some new chapters in the Nostalgia Diaries soon, so stay tuned!