EN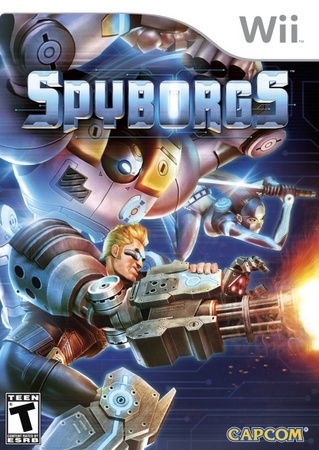 Reminder: Spyborgs Ships Out Today + Contest Winner!
Sep 22, 2009 // jgonzo
Spyborgs, Capcom's new co-op brawler exclusive for the Wii, is shipping out today to retailers so be sure to pick up your copy!
Capcom®, a leading worldwide developer and publisher of video games, today announced that Spyborgs' has shipped to retail exclusively for Wii'. Spyborgs, Capcom's hottest new thrill ride, combines an extraordinary sci-fi world with action-packed 2-player co-op, epic multi-stage bosses, and the old-school beat em' up feel that will satisfy fans of the genre and fans of robot destruction alike.
Also, congratulations to the winner of last week's Spyborgs Press Kit contest , Dhylec ! Thanks for letting us know just how cool you really are!