EN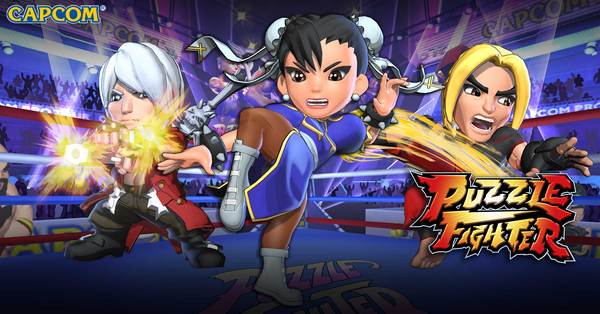 Puzzle Fighter Out Now
E. Honda has opened his shop. The arenas have been prepared. Today fighters from around the world join the fray as Puzzle Fighter launches world wide!
Developed here at Capcom Vancouver from the ground up, the sequel to one of the most popular puzzle games of all time is now free to download on iPhone, iPad and Android devices. The classic arcade puzzle game gets modernized with a new look and new features, leaderboard support, guest account support, Color Blind Mode option (a series' first) and more.
Puzzle Fighter features an outstanding roster of legendary characters and stages from popular Capcom franchises. Fan-favorites such as Ryu, Ken or Chun-Li ( Street Fighter) , X ( Mega Man) , Morrigan ( Darkstalkers) , Frank West ( Dead Rising) and more come to life with VO and cinematic special moves. Players pick one main character each with their own strengths and benefits, to face-off in explosive gem-crushing action. In addition, two support characters can be chosen to further enhance or balance the abilities of the main character. Simple to learn but deep in strategy, this highly addictive puzzle game has players strategically building up gems and destroying them to unleash epic combos that can knock out their opponent.
Thrilling real-time versus battles, rewarding single player options and an array of content to unlock await in this ultimate puzzle fight!
Stay up-to-date on all things Puzzle Fighter by following us on Twitter , Facebook and joining our forums .