EN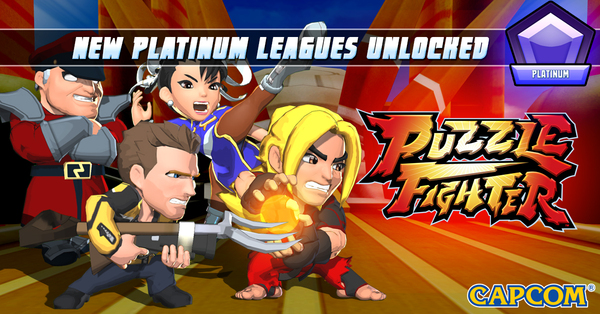 Puzzle Fighter gets Platinum Leagues
Competition has been fierce in Puzzle Fighter since our launch, with players battling to reach and then dominate the Gold, Super Gold and Ultra Gold Leagues. Those that looked would have seen another level of excellence, not yet ready to be released.
This week we have opened up the Platinum Leagues which include Platinum (RP 3200 – 3500), Super Platinum (RP 3500 – 3800), and Ultra Platinum (RP 3800+). The higher the League you reach the greater your rewards are so be sure to fight your way as high as you can!
Don't forget your Season rewards are based off your highest reached League during that season, so if you manage to break into a new League you'll still get those rewards even if you eventually drop back down.