EN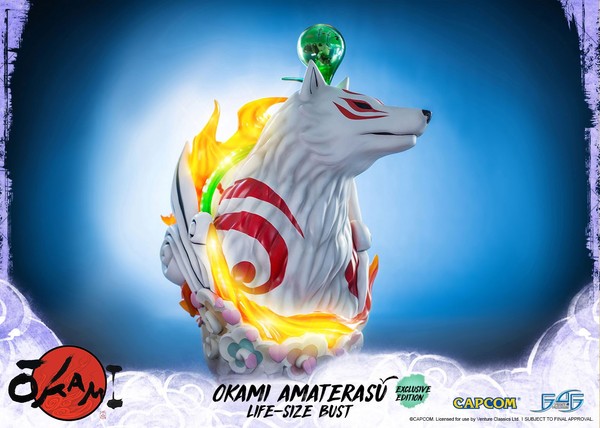 Okami life-size bust coming from First4Figures early 2018
Beloved goddess turned wolf Amaterasu is getting a life-size bust statue from First4Figures, coming early 2018.
Much like the quest to restore the beauty and life in the land of Nippon, making this high-quality statue was no small task. And if you want one of these to breathe life into your room—while ironically taking the breath away from your guests—orders need to be placed by May 16th.
To give you the background on this project and answer some questions sent in through their Facebook group, the First4Figures crew put together this making-of video:
Check out more photos and pre-order yours here .