EN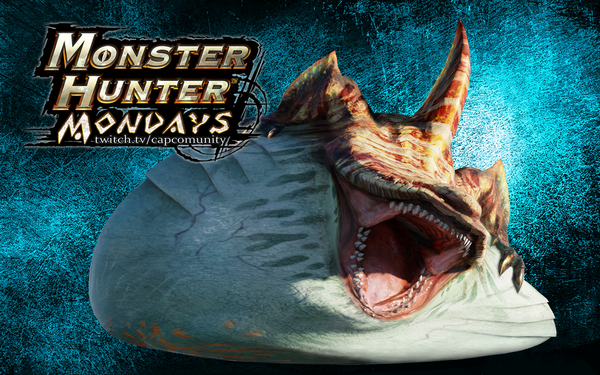 Next MHMondays to feature Monster Hunter 4 Ultimate NYCC demo on Oct 27
::UPDATE::
Stream archive is now on YouTube !
Heads-up everyone: on our next Monster Hunter Mondays live stream we will be playing the Monster Hunter 4 Ultimate demo from recent events, including NYCC and MCM London .
What can you expect from this live stream?
– At least one quest to hunt the Daimyo Hermitaur;
– One quest to hunt the brand new Tigerstripe Zamtrios ;
– Maybe one quest to hunt a Great Jaggi (that's a "definite maybe" for now);
– GIVEAWAYS! I have a special something here that you totally want… 😉
The stream will happen this upcoming Monday October 27 at our usual time 3pm PT (6pm ET and 10pm GMT) on our Twitch channel : twitch.tv/capcomunity
Tell a friend, tune in, and then tell another friend!
See you there. =)
::UPDATE::
Here's the recorded version: