EN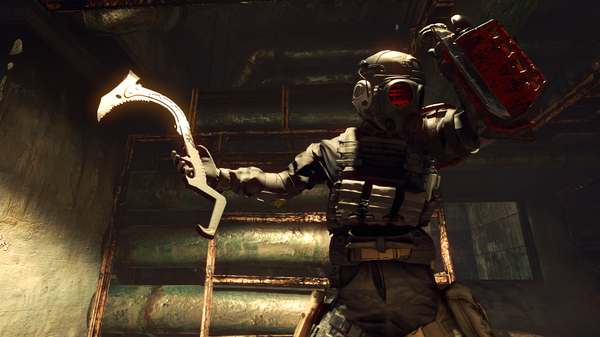 New Umbrella Corps gameplay video pits the dev team against itself
Curious to see how a typical match of Umbrella Corps plays out? Today we have a video straight from the team in Japan that walks you through not just a few rounds, but also takes some time to show off the game's unique weapons and tactics. The chargeable brainer axe, zombie jammer and the zombies themselves all factor into the game's fast-paced matches, resulting in battles that can quickly go south if you're not on your toes.
Like we said back in September, the match type is "One Life," so when you're down, you're down until the next round. Watch your head, your zombie jammer and your back! Take it away, Matt & Mike…
There's a fair amount to digest there, from the shield (that protects against headshots when you switch to your pistol) to the crisscrossing, compacted level design that keeps the players in each others' faces.
We also have a fancy live-action trailer that helped kick off the game's presentation at the Tokyo Game Show earlier this year. It was shot on location at Universal Studios Japan and features a number of Umbrella toughs skulking around a facility.
If you're heading out to New York Comic-Con this weekend, you can actually play Umbrella Corps months before it releases! Come by Booth 1420 for it, SFV, RE0 and MMLC!