EN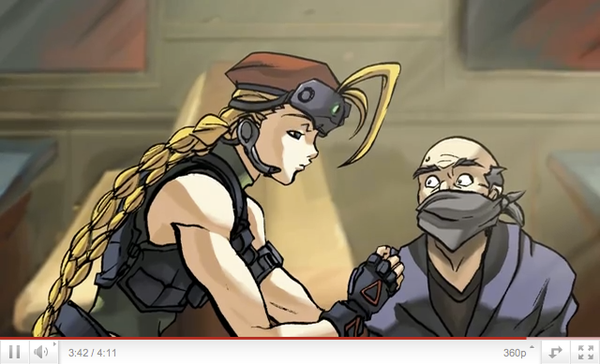 New Street Fighter Motion Comic DVD Out in August
May 09, 2011 // jgonzo
Street Fighter: The New Challengers is a brand new motion comic movie from Eagle One Media. From the official press release:
The epic Street Fighter' saga continues as Ryu begins his journey around the world, Cammy's quest to discover her past takes a number of unexpected turns, Chun-Li's investigation into Shadaloo takes her from the depths of the Hong Kong underworld to the jungles of Brazil, and Ken must contend with a vengeful Vega who wants nothing but to turn Ken's wedding shower into a bloodbath. Many familiar faces from the Street Fighter' universe return including US Special Ops Guile and the spunky and determined schoolgirl Sakura, while fan-favorites such as Fei-Long, Gen, Balrog, Blanka, and Delta Red team make their debut.
Check out the brand new trailer after the jump and check out Eagle One Media's website for more information!