EN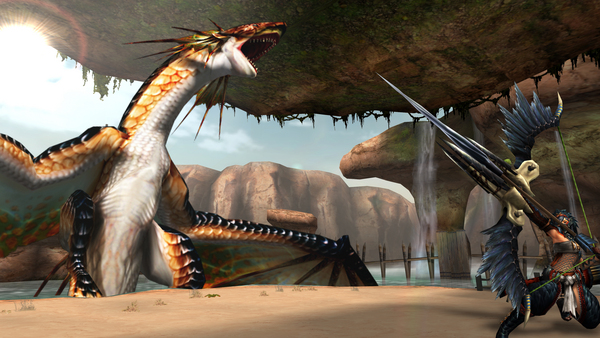 New Monster Hunter Unite Quest Tomorrow
Jul 30, 2009 // Snow
Tomorrow you'll have a brand new quest to download for free on Monster Hunter Freedom Unite. Here's the details on the quest:
Challenge Quest03 – Slay the Plesioth
"The battlefield this time will be the Moat Arena. The prize money is pretty good, so no harm in trying. Huh? Where's the fine print? Aww, you'll do fine! You'll win! …Maybe. Ha ha."
Monsters: Plesioth
Area: Moat Arena (Day)
Requirements: G Class, HR 7 Or Above Only
Reward: 60000z
There'll also be some new bonus DLC that includes the Samurai Felyne Armor for your Felyne Fighter!
And remember, I'll be hopping on AdHoc Party in room G8. Catch me there, and we'll play this quest and record the footage to post up here on Unity's blog! See you online.