EN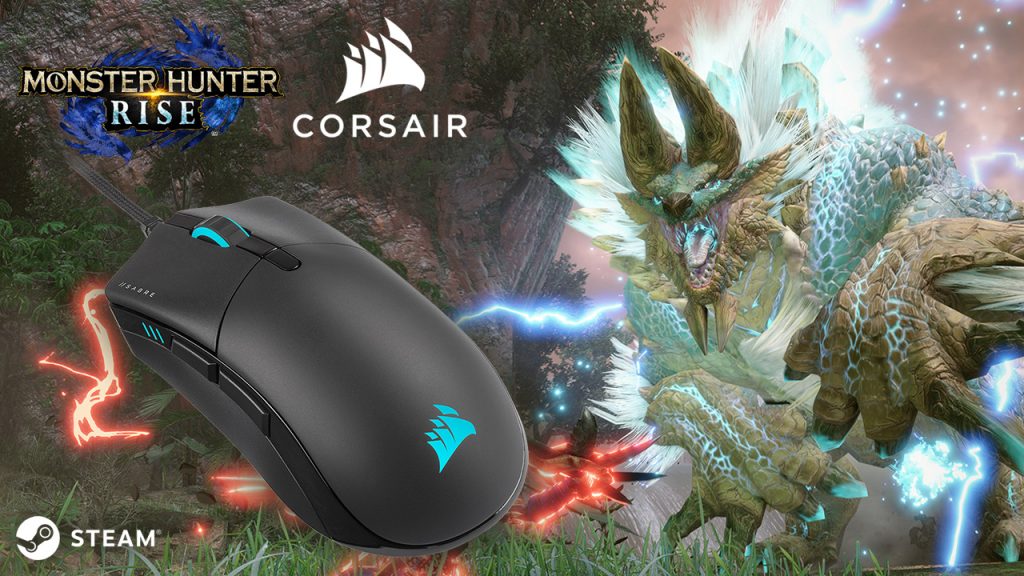 Monster Hunter Rise x CORSAIR Screenshot Competition
Want to carve some awesome CORSAIR drops? Show us your best screenshot from Monster Hunter Rise on PC for a chance to win some sweet prizes!
HOW TO ENTER
Share your best screenshot (from the PC version of Monster Hunter Rise) on Twitter using #MHRise and #MHShare.
Follow @MonsterHunter on Twitter.
ELIGIBILITY
This Contest is open to residents of Europe and North America only.
Only one entry is allowed per person.
ENTRY PERIOD
We'll be accepting entries from now until March 7th at 6:00pm GMT / 10:00am PST.
PRIZING
1x SABRE RGB PRO Mouse
1x MM700 RGB Mat
WINNER SELECTION
We'll select three (3) winners. Entries will be judged based on creativity, inspiration, and uniqueness. NOTE: graphical quality will NOT be factored into our considerations.
Winners will be contacted via Twitter DM from the @MonsterHunter Twitter account, so participants must ensure they can be contacted via this method.
ADDITIONAL TIPS
You can turn off HUD elements (Options > Game Settings > HUD Settings) to take cleaner screenshots.
TERMS & CONDITIONS
Competition Rules: [Monster Hunter Rise x Corsair Screenshot Competition]