EN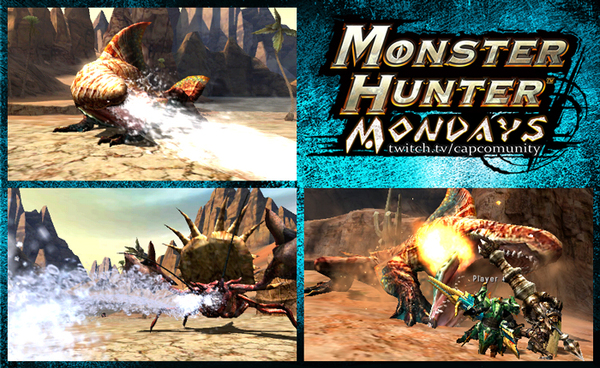 Monster Hunter Mondays 11/3: MH4U Multiplayer event demo
::UPDATE::
A recording of the stream is now on YouTube .
Good Monday everyone! Just want to send out a little reminder that today we will be streaming the Monster Hunter 4 Ultimate demo once again . The question selection is the same, but we're quadrupling the fun by having a full hunting party!
We'll be live at 3pm PT (11pm UTC) on our Twitch channel . Tune in to get an early look at the game, and maybe win a signed double-sided poster!
Here's the recorded version: