EN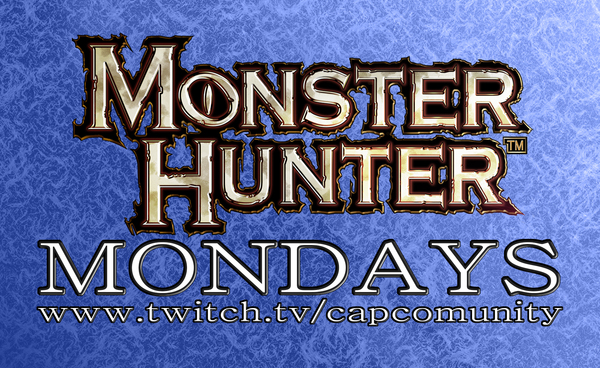 Monster Hunter Mondays 04/08: MonHunMondays is back!
::Stream is over… turns out we couldn't connect to the internet this time, but we still had a lot of fun with the local multiplayer (Wii U and 3DS)! Catch the recorded version ::
It's good to be back! After two Mondays of no MH streaming from the Unity team, we are finally back and ready to resume our streaming schedule!
So tune in to the same channel at the same time ( twitch.tv/capcomunity at 3pm to 4pm PT ), or join us online! We'll be at the usual MH3U Unity meetup location, which now seems to be Recruiting Server 2, Lobby 10 . There's no particular quest schedule and no agenda here… just some fun times hunting!
… and maybe a code for a digital version of the game =P