EN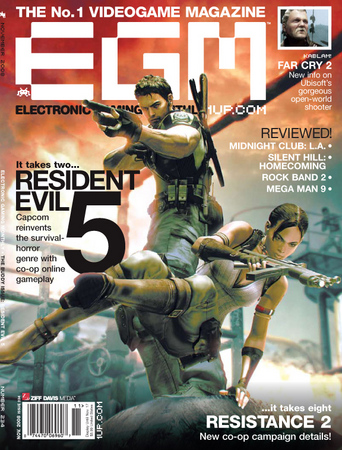 Huge Resident Evil 5 feature in EGM and on 1up.com all month long!
Sep 29, 2008 // Kramez
The Milkman strikes! James Mielke just updated his 1up blog with news and first look at the November cover of EGM , which features an awesome Resident Evil 5 cover and tons of new info on the game inside. But wait, the RE5 goodness doesn't just end with dead trees! 1up is also going to be killing a huge amount of pixels throughout the month of October and on into November as they blow out their coverage online with video interviews, the debut of the RE5 TGS trailer and much more. The first online bits will pop up this Friday, Oct. 3 in a Resident Evil 5 special on the 1up Show .