EN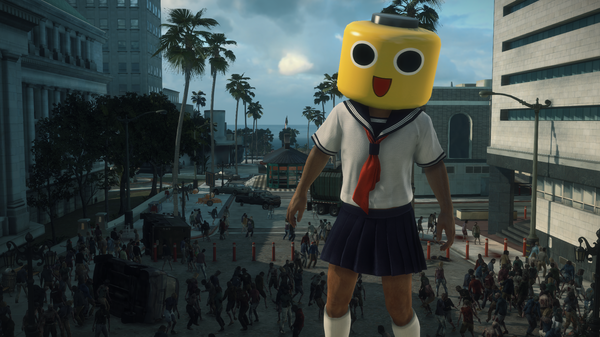 Greetings Capcom Unity from the barren tundra of Canada
Here I am, standing outside of Capcom's new San Francisco offices dressed up for my first day at work with the Capcom Unity team. I wore a tie! I can't hide the grin on my giant yellow head, I'm very excited.
Alright.
I'll come clean. That't not me.
I'm not with the rest of the Unity team at Capcom's new futuristic HQ. I'm up here in Vancouver Canada at Capcom Game Studios Vancouver or CV for short. While Vancouver certainly isn't the barren tundra you might think of when you think of Canada, it's certainly too cold and wet today to a short sleeve shirt.
I've been directly working in the games industry for six years now with stops at Relic Entertainment (a SEGA studio), EA and an indie startup. Before that I was a freelance writer and have written for IGN and various publications in Canada.
Having grown up playing Mega Man and Bionic Commando on my NES I never imagined that one day I'd have the opportunity to work here. It wasn't even a consideration as something that might be possible and even today I still keep expecting security to show up at my desk and kick me out after discovering that I'm a fraud.
It's been an amazing journey to get here. A journey that's involved working with some great people, eating some hot peppers and launching some fun games. But the atmosphere and energy here at CV is unlike anything I've been a part of. The team is working on great new games, that I can't talk about yet, and everyone is excited for the future.
I am grateful to be a part of the studio here in Canada, and to get to be a part of this great community at Capcom Unity.
Thank you so much for having me.
– Jeffery Simpson
Community Manager, Capcom Game Studio Vancouver