EN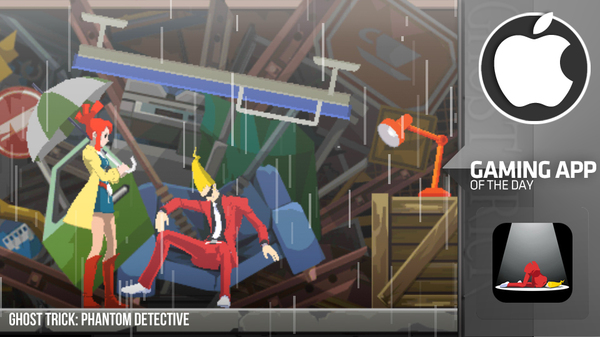 Ghost Trick App Enjoyed Thoroughly
If you didn't already know, the ingenious mystery-puzzle game Ghost Trick is now available as an App . If you also didn't already know, the game is amazing in every way, as detailed in this thorough assessment by Kirk Hamilton of Kotaku, who has proclaimed Ghost Trick the "Gaming App of the Day."
Whether it be the stirring, thumping soundtrack by Ace Attorney composer Masakazu Sugimori, the tight and intriguing plot, the "groovy" rotoscoped visual style, or the brain-consuming puzzles–rightly described by Hamilton as "Rube Goldbergian"– Ghost Trick is a game brimming with style and uniqueness, and Kotaku gives it its dues in full:
"Unlike many other iOS console ports, Ghost Trick does not feel overpriced, and equally importantly, it feels tailor-made for the iOS touch-screen. It's something special, an often-overlooked 2011 gem that deserves a second life as richly as its phantasmagoric protagonist does.
"What more can I say? Play this game."
Thanks, Kotaku!
If for some reason you still haven't picked this game up, you can download the first two chapters for free, plus $4.99 for each subsequent chapter, or $9.99 for the entire game!