EN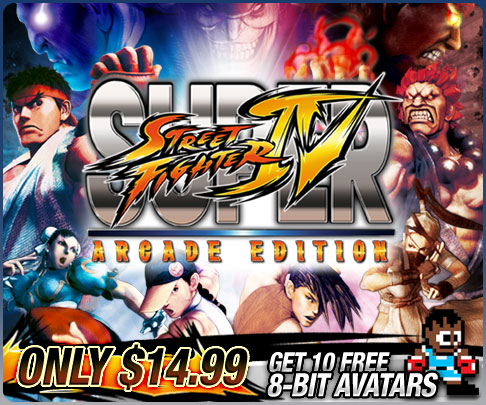 Get Ready for Super Street Fighter IV Arcade Edition
Jun 07, 2011 // Vince
We are just a day away from the release of the Super Street Fighter IV Arcade Edition DLC for consoles. As a reminder, you need to have Super Street Fighter IV in order to play with this DLC (check Andrew's FAQ for more information). And for those of you who will be buying the DLC on PSN, we are having a special offer where you get 10 free 8-bit Street Fighter avatars!
If you would rather have a disc instead, the retail version of the game comes out on June 28. Get hyped either way, because the way you play Street Fighter is going to change forever.
Also, if you are going to E3, make sure to swing by the Sprint/IGN booth in the concourse of the LA Convention Center, where you can try out the full version of Arcade Edition. Are you ready?