EN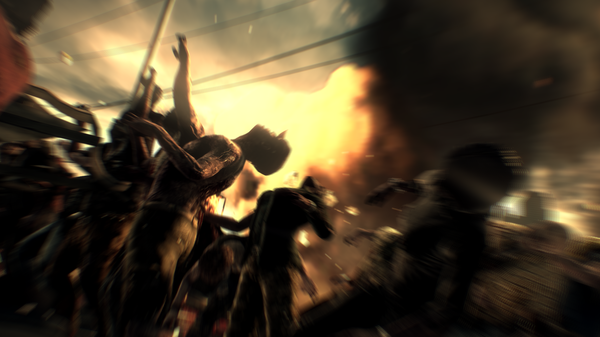 #GameJobs: About QA
There's a lot of different ways to get into the games industry, but a job in Quality Assurance (QA) is a first step for many people. Incredibly vital to the development of games, by helping to weed out bugs, errors and offer direction on how to polish and improve games, the role touches so many parts of a game's development that it's a natural starting place for many in the games industry. Recently members of Capcom Vancouver's QA team talked about their first jobs and life at Capcom Vancouver.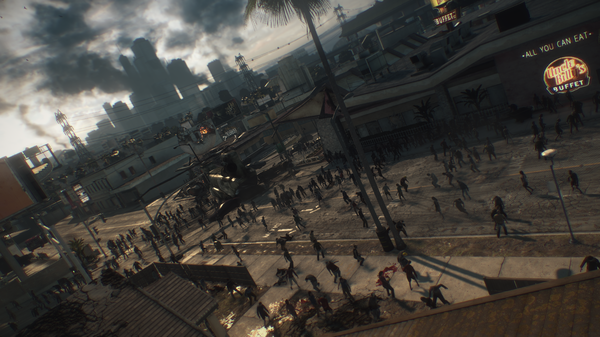 Getting into QA
Dylan Matthews: I got into the industry after graduating from Vancouver Film School's game design program. I was able to get a lot of valuable connections through VFS which helped me land a job at United Front Games (UFG). After working there for a year I was offered a Developer Support position at Capcom Vancouver and have been here since. There are a lot of schools you can go to which will help you build excellent connections in the industry, and give you a great understanding of gaming. If you want to go into a Designer role I suggest either Vancouver Film School or Digipen. If you want to get into an artist role I would suggest looking into Think Tank: Training Center. Even if you don't want to be an artist but you want to see some crazy 3D art, go check out their website. If you want to be a programmer, Vancouver Film School does have a new "Programming For Games and Apps" program, and I hear BCIT offers some excellent computer science courses. An added bonus of building a strong understanding of programming is you can use those skills as a designer. Designers with a background in programming are highly sought after in the industry.
Andrew Baker: The best way is to get in to a base level testing position anywhere you can, most places require previous education or experience but some studios like Electronic Arts are more than willing to give those with no experience a shot at QA. The majority of those who go to school for video game design/art will end up in QA at least at the start of their careers whereas say someone who went to school for Programming would have a much higher chance of success at landing a job in the industry in their studied role.
Dillon MacPherson: We are constantly looking to fill a variety of positions here at Capcom Vancouver with the best talent available, both contract and full time. Keep an eye on the Current Openings page on the Capcom Vancouver website, and you may see something for you.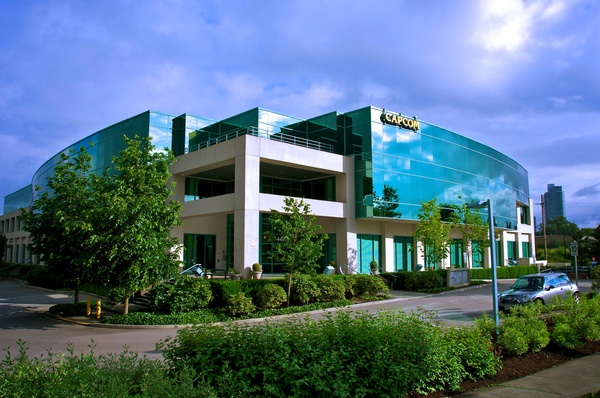 Life at Capcom Vancouver
Dylan Matthews: Capcom is honestly the most incredible place I've ever seen in my life. It's ridiculous. Everyday something magical happens. I met the founder of Capcom, I play Street Fighter V everyday at lunch with a bunch of other employees, there's an Astronomy Club, Board Games Club, Soccer Club, Slow Cooker Club, and about 40 more clubs. Pretty much, if you can think of a club it's here. If not, you can make it and people will join. Also… there's a Sandwich Club. Of which I get to be a judge in a sandwich making competition where Capcom employees are going to make me tons of sandwiches and all I have to do is eat them and judge people. They have beer at cost (like 2.50 per tall beer), and sometimes it's free. The other day there was free ice cream cake, 2 weeks ago there was a free BBQ, and they have a massive games library where you can borrow tons of games, free t-shirts and other swag. Oh, and it seems like everyone has a Nerf gun at their desk. I'm eagerly waiting for the day the entire studio suddenly breaks into a Nerf war. If it doesn't happen soon I may have to start it myself. I can go on for ages about all the awesomeness that happens here. Needless to say – the game industry is a fun place to be.
Andrew Baker: In general the development process can be a roller coaster, one week you're finding anything you can to do and come up with nothing, the next week there will be a million tasks and you will be in the studio at all hours. That being said, it is much more relaxed atmosphere in comparison to your typical 9-5 office job. In all the studios I have worked in there have always been activity groups, copious amounts of alcohol on Fridays, and other benefits like game libraries etc.

Brandon Matheson: Capcom feels like a mix between a major corporation and an indie dev. It's got a very distinct relationship with Capcom as a whole, but at the same time we indulge in a lot of fun stuff that you normally see in smaller, independent studios with less corporate overhead. Hours are decent, overtime is the same as everywhere else, but the work environment generally keeps things light even when the workload gets heavy (which it does).
Dillon MacPherson: Like a lot of places in the industry, working at Capcom Vancouver can be challenging. It requires a lot of hard work, a passion for what you're doing, and a high level of adaptability. However, Capcom Vancouver also delivers on a strong sense of community and ownership. This is our studio, and this is our work. We all put in to make the best products we can, and something we each can be proud of. That philosophy extends to the studio itself as well. We have dozen of clubs, frequent companywide events, and several sports teams. We all contribute to making Capcom Vancouver a great place to work, and in turn the studio supports us in everyway it can.