EN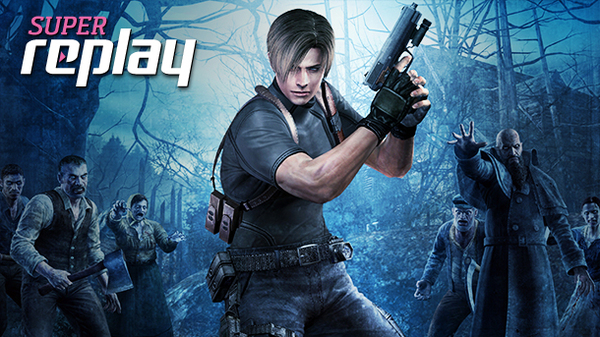 Game Informer & Capcom's Resident Evil 4 Super Replay
Oct 02, 2016 // Tim
Update: Episode 11 – the exciting conclusion to this Super Replay – is now available. Thanks so much to the Capcom-Unity and Game Informer communities for watching!
Capcom and the intrepid editors of Game Informer have united once again to play through the entire epic that is Resident Evil 4. Now is the perfect time to return to RE4, with the classic third-person horror title coming to PlayStation 4 and Xbox One this week, August 30 (for just $19.99!).
I'm excited to join Game Informer's talented Super Replay editorial crew – Andrew Reiner, Jeff Cork, Kyle Hilliard, & more – for this marathon playthrough series. For the uninitiated, I worked at Game Informer before joining the lovely Capcom team, and spent many hours recording Replay episodes. Resident Evil 4 was always high on my list of dream games to feature on Super Replay, and I'm ecstatic we are making it happen.
Capcom and Game Informer have a rich history of partnering up for Super Replays. Greg Moore joined the GI crew to play through all of Mega Man Legends 2 , and Brett Elston helped GI survive Resident Evil Code: Veronica . I'm honored to continue the tradition!
New episodes of the Resident Evil 4 Super Replay will be airing on Sundays and Wednesdays until the evil Saddler is nothing more than a smoking pile of robe. You can check out new episodes by returning to this blog, visiting Game Informer's website , or subscribing to GI's YouTube channel . We encourage you, the RE community, to play along and reminisce on this classic in the comments from episode to episode.
With no further ado, let's join Leon S. Kennedy on this fated mission to rescue the President's daughter from the deadly Ganados…
Episode 11 (Final Episode)
Episode 10
Episode 9
Episode 8
Episode 7
Episode 6
Episode 5
Episode 4
Episode 3
Episode 2
Episode 1