EN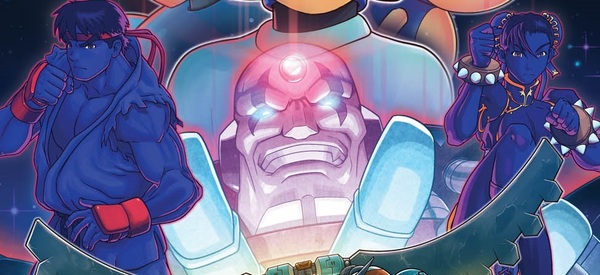 First look at Mega Man #51 Worlds Unite covers
Surely by now you've heard about Worlds Unite, Archie's follow-up to 2013's mega-comic-crossover Worlds Collide? While Collide smashed Sonic and Mega Man together, Unite is going full Sega x Capcom with characters from numerous classic franchises.
And Mega Man #51 is part of the chaos!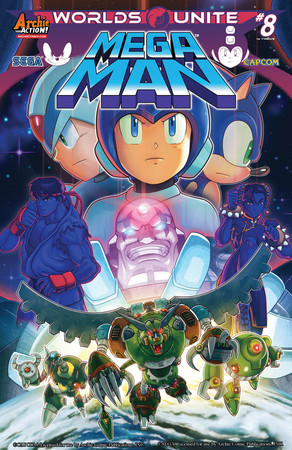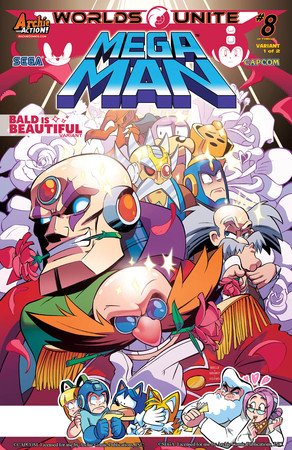 IS ALL LOST?! The evil Sigma unleashes an unstoppable army in "Worlds Unite" Part Eight: Sonic, Mega Man and X lead the unified army against Sigma's horde of resurrected Mavericks! Sigma has now taken command of the Genesis Portals, threatening to fuse together even MORE worlds! With our heroes' time and strength running out, Sticks returns with reinforcements—and you'll never believe who she recruited! Featuring cover art from the legendary Patrick "SPAZ" Spaziante, and variant cover art from Sonic rising star Diana Skelly and part 8 of the epic 12-part connecting variant cover series by artist Ben Bates!
Script: Ian Flynn
Art: Edwin Huang, Gary Martin, John Workman and Gabriel Cassata
Mega Man #51 CVR A Reg: Patrick "SPAZ" Spaziante
Mega Man #51 CVR B Variant: Diana Skelly, Rick Bryant and Gabriel Cassata
Epic Poster Variant (pt 8 of 12): Ben Bates
On Sale Date: 7/15
32-page, full color comic
$3.99 U.S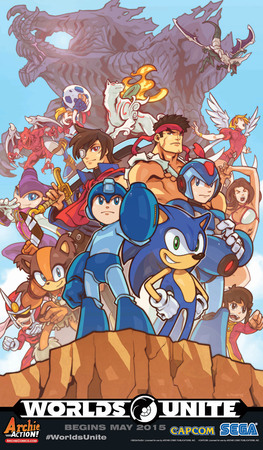 We covered issue #50 right here , and for more cover images check out the Mega Man Facebook page!