EN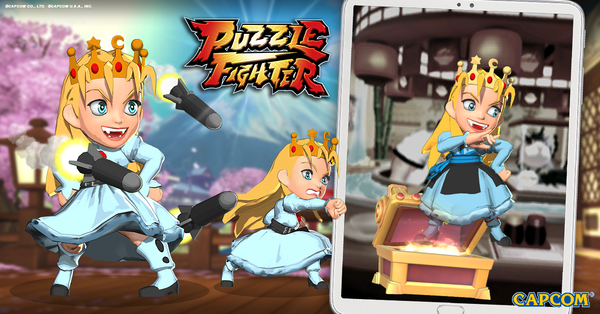 Devilot comes to Puzzle Fighter
Devilot de Death Satan IX has arrived in the Puzzle Fighter ring with much pomp and rather suspicious circumstances. This pint-sized-princess packs quite the punch, and is sure to be a royal pain to all of her foes.
With her yellow Affinity, Devilot brings an array of mechanically menacing minions to the match. From her powerful Octopus Jr. attack to the crushing Hell Delta, she's a threat to even the biggest and strongest opposition. In order to deal the most damage to her opponents, Devilot expends a portion of her super charge with each attack. With her S-008 Super-8 mech always nearby, she is able to rule victorious over the Puzzle Fighter tournament.
Hail to the Princess! Devilot is out now in Puzzle Fighter .
Featuring a host of Capcom's most beloved characters, the arcade classic is free to download on iOS and Android devices and features competitive head-to-head action allowing you to take on combatants from around the world.