EN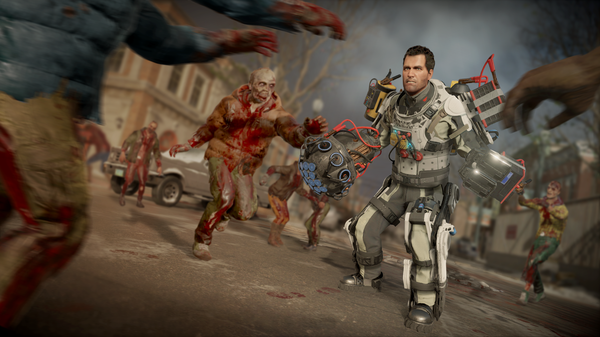 Dead Rising 4 now on Steam PCs
The mall walking undead have shuffled their way onto computers worldwide, as Dead Rising 4 is available now on Steam .
Retired photo journalist Frank West has been drawn back to Willamette, the scene of the first zombie outbreak, for the biggest scoop of his career with ambitious young student Vick at his side. Frank finds the town under siege from another zombie infestation and the rebuilt Willamette Memorial Megaplex Mall is stocked with bloody entrails and all sorts of consumer goods.
There's not only your standard B-Movie zombie horde to contend with, but Frank will also have to face off against two new and dangerous kinds of running dead when he meets the highly-energetic infected zombies and the dangerously intelligent Evo. Add to that, a shadowy para-military organization and some unfriendly survivors who prove to be terrible civic ambassadors, Frank has his work cut out for him to get the story and get out of town.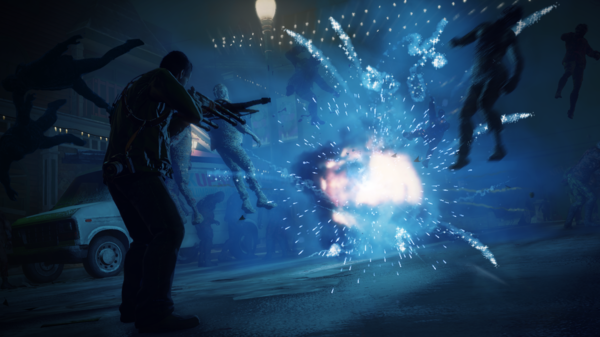 Dead Rising 4 is out today on Steam for $59.99 (USD). The Steam release is action-packed with all free title updates, including "My Bloody Valentine," two new difficulty levels (Hard and Blackest Friday) and the Street Fighter costume pack. Also available is the Dead Rising 4 Seasons Pass for $19.99 (USD), which adds in the "Stocking Stuffer Holiday Pack," "Frank Rising" and "Super Ultra Dead Rising 4: Mini Golf".
To confirm that you've duct taped together a computer capable of running the game, the PC specs are below.
So grab your Blambow, pick a sort-of-fresh burrito off the food court floor and arm yourself to face the latest undead threat on Steam.
To stay up-to-date with everything Dead Rising , follow us on Twitter and LIKE us on Facebook or visit the official Dead Rising website .