EN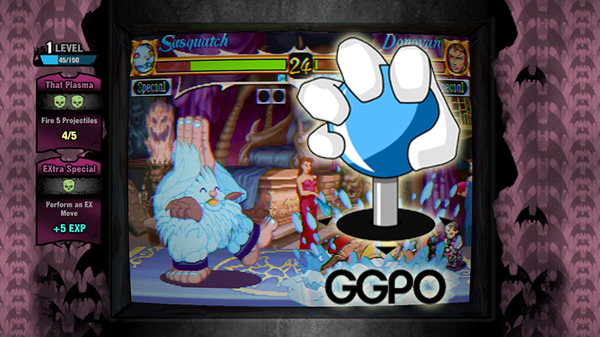 Darkstalkers Resurrection and GGPO
Get ready for another blog from the SFxT producer Ayano-san!
Happy New Year everyone! Hope you all had a great winter break!
On New Year's Day I paid a visit to a nearby shrine to pray for good luck in the coming year. I thought I'd be a smart cookie and go in the afternoon – most people go in the morning – but it was still jam-packed when I got there…
After praying at the shrine I had some tasty sweet sake and got a paper slip with my fortune on it. It said that I'm going to have good luck this year – here's hoping it comes true!
With all the time off and food that I ate – I had way too much mochi! – I'm feeling refreshed and ready to go.
The year 2013 will bring gamers Street Fighter X Tekken Ver. 2013 and Darkstalkers Resurrection , and our teams here are putting their all into both projects.
Speaking of Darkstalkers , I figured that this week we'd look at Darkstalkers Resurrection and the implementation of GGPO .
For those who don't know what GGPO is, it's middleware designed to control input recognition times to ensure a great online environment with minimal lag. While it's impossible to create a truly lag-free environment for online games, with GGPO it's possible to reduce the feeling of lag a player would experience.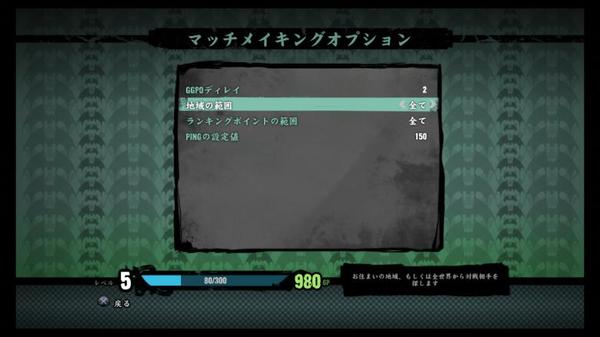 This is the Matchmaking Options screen for Darkstalkers Resurrection .
At the top of the screen you can see the GGPO Delay option, which can be set anywhere from 0 to 7. The lower this number is, the faster the response time between your input and the action on screen. If there isn't a lot of lag between you and your opponent, setting the GGPO Delay lower will let you play in a better online environment.
However, if there is some lag between you and an opponent, then setting the GGPO Delay higher will increase the response time between your input and the action on the screen, and so reduce the amount of frame rollback or skipping that you might otherwise experience in a match. So if you're experiencing some lag, you can try setting the GGPO Delay to a higher value.
I know it might be confusing, but if you ever feel some lag during a match, it'd be a good idea to change this setting to accommodate for it. You can change it easily through the Matchmaking Options.
Other options include the ability to set your preferences for opponents based on strength, region, ping, etc., which I'm sure will help our fans find the best match available.
For more information check out the official Japanese Darkstalkers Resurrection site !
Also one more piece of news:
SSFIV AE ver.2012 and SFxTK ver.2013 have been selected to be EVO titles this year!! SFxTK ver.2013 will be released as a free patch on 1/29 , so I hope everyone will practice hard for EVO this year!
Thanks for reading, and see you all next time!