EN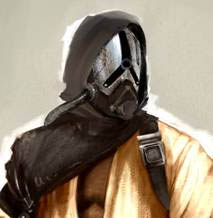 Dark Void's Humanity Blog #3: Resistance is Crucial
Jan 28, 2009 // Shana
So in past Humanity Blogs we've taken a look at our fearless protagonist Will as well as our savvy genius/inventor Nikola Tesla .

So who's this strapping fellow to my left?

Let me introduce Atem (pronounced "uh- tem "), a key member of the resistance force and general all-around badass.
Without giving away too much, let's just say that Atem acts as Will's mentor and guide and…and…well, just think of him of Han, Yoda, and Obi-wan all rolled up into one.

And before anyone gets riled up about our faceless compatriot…

Voila!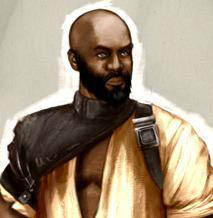 So to break it down in visuals:


Or for you Star Trek fans out there:

Then


Ok, so maybe it doesn't work so well with a non-hero-centric narrative like the Trek , but on the bright side, I did manage to meet my image quota for the post.
Nerdy references aside, Atem is a strong ally whose intervention could be the difference between victory and defeat within the Void.
How did he come to be in the Void? Who was he before? And what's that thing on his arm?
Well, you'll just have to wait to find out.

/shana