EN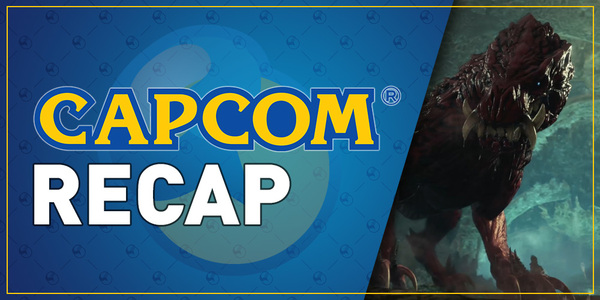 Capcom Recap: 10/27/2017 – 11/03/2017
Monster Hunter: World gets a beta, Blanka joins Puzzle Fighter, upcoming RE7 DLC "Not a Hero" gets a new trailer, more characters and power-ups revealed for "Capcom Heroes" in DR4 , we talk Ace Attorney localization, and more!

Monster Hunter: World Beta, Horizon Zero Dawn collaboration and new trailer revealed
Capcom Pro Tour 2016 DLC returns at a discount
Unlock exclusive costumes with Special Edition Red Bull cans for Street Fighter V
Trucy and Apollo's Excellent Adventure: New Apollo Justice: Ace Attorney Features!
Blanka comes to Puzzle Fighter
As the Puzzle Fighter team continues to prepare the game for our upcoming global launch, we're adding even more characters. Joining Dante, who we released earlier in the month, is Blanka of Street Fighter fame. The team also released a new update to the game this week, and continues to work on making it even better thanks to the great feedback from our soft launch players.
Stay tuned for more information on Puzzle Fighter and be sure to follow Puzzle Fighter on Twitter and Facebook for up-to-date information on the game!
——————————

[PAST]
Haunting Ground – A Capcom Horror Throwback for Halloween!
Dead Rising – Capcom Vancouver Wednesdays
[FUTURE]
All times listed are Pacific Time:
Tuesday , November 7th @ 3PM – Dragon's Dogma: Dark Arisen
Thursday , November 9th @ 3PM – Street Fighter V
Remember to FOLLOW our Twitch channel to get email reminders whenever we go live.
——————————

This week's Capcom Store featured item is every hunter's favorite house pet: Poogie! Get yours for just $20 (+S&H). And while you're decking out your house, might as well pick up one of these G-Rank armor set fridge magnets.

——————————

Dead Rising 4: Frank's Big Package Pre-Order includes a free copy of the original Dead Rising on PS4
Dead Rising is returning to PlayStation in a BIG way, and starting today, PlayStation 4 players can pre-order the biggest Dead Rising release to-date, Dead Rising 4: Frank's Big Package, and receive the original Dead Rising game for free. What's better than a big package that includes all of that zombie killing mayhem? How about all of that zombie killing mayhem and the classic game that kicked off the series? That's right we have two offers which include the recently re-released Dead Rising on PlayStation 4 alongside the latest in the series, allowing players to see where Frank West started and get the whole story of one of our most beloved characters. Read the full blog post .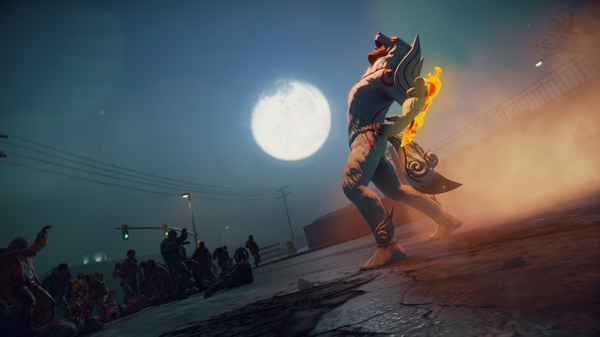 Capcom Heroes gets creepy in Dead Rising 4
Over the past few weeks, we've been revealing the upcoming costumes and abilities that Frank West will be able to adopt in the upcoming game mode Capcom Heroes, which is coming free to all Dead Rising 4 players on December 5. You've seen Frank West dressed up as some of Capcom's most famous characters, wielding their powers and abilities, and this week we revealed the final heroes that will be coming to Willamette in this new mode. Read the full blog post .
——————————

In case you missed it, fresh from Paris Games Week, we debuted a brand new video for the upcoming free "Not a Hero" DLC for Resident Evil 7 biohazard. Showcasing series mainstay Chris Redfield as he tracks down an elusive and dangerous foe, take a closer look at Redfield in action and play for yourself when this free content is available beginning December 12! And don't forget – Resident Evil 7 biohazard Gold Edition collects previously released "Banned Footage" content and the upcoming "End of Zoe" content into a complete package, also coming December 12.
——————————

Along with the big news from Paris Games Week earlier in the week, we also recently hosted lengthy play-sessions (more than 10 hours with the game!) with games press and some select guests. One of them was none other than YouTuber Arekkz , and he's already started putting out awesome Monster Hunter: World videos, with the promise of more on the way! Check out his first one here:
——————————
STICKY NOTE: Did you make something cool? Send us a note or drop a comment below; we would love to feature your work here! Same goes for any awesome stuff you may see in the wild; we always welcome more fantastic fan work. =)
——————————
Signing off,
Yuri