EN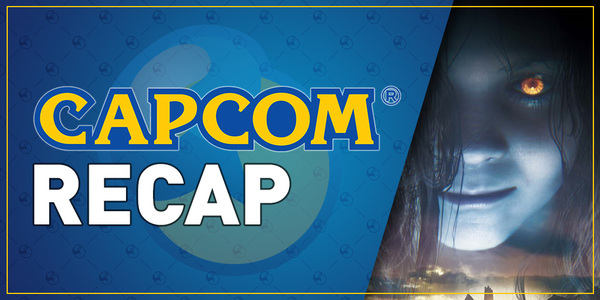 Capcom Recap: 09/01/2017 – 09/07/2017
This week: more Resident Evil coming your way, new Monster Hunter: World coverage and amazing video game music performances:

Return to the mansion with Resident Evil 7 Gold Edition and DLC on December 12 th
Resident Evil Revelations 1 and 2 coming to Nintendo Switch on November 28 th
——————————

[PAST]
[FUTURE]
All times listed are Pacific Time:
Tuesday , September 12th @ 3PM – Dragon's Dogma: Dark Arisen
Thursday , September 14th @ 3PM – Street Fighter V
Remember to FOLLOW our Twitch channel to get email reminders whenever we go live.
——————————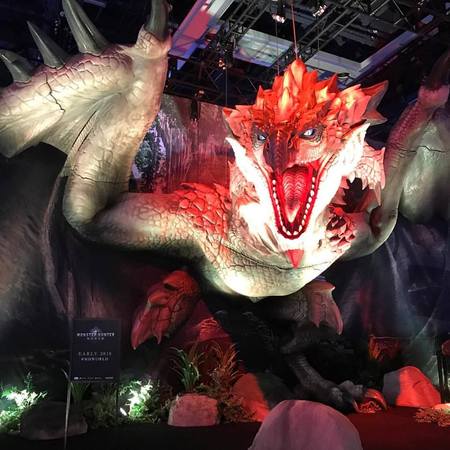 Last week, our larger-than-life Rathalos flew out to Seattle for PAX West 2017, and along with it, went 16 playable stations of Monster Hunter: World, so we could host our first major hands-on event in North America. If you were one of the lucky players to test your hunting skills against the Great Jagras or the Anjanath, please share your thoughts below.
But if you couldn't make it to the show, you can live vicariously through the awesome folks that came by and recorded gameplay footage, like veteran Gunlance and Bow master Shepard. I saw some other Pro monster hunters get some quality time with the game too…
Speaking of pros, right before PAX, we had fighting game expert Maximilian come by the office and go out on a few hunts. Check out his impressions here too:
——————————

Patrick Kulikowski: MAGFest (Music and Gaming Festival) made its West Coast debut in Santa Clara, California as "MAGWest" at the end of August, and you better believe that several game music cover bands assembled and rocked out to some classic Capcom game tunes during its nightly concerts.
Imagine the huge smile on my face as I personally witnessed cover band Kirby's Dream Band, joined by several other musicians on stage, jamming and dancing with the crowd to the short "Get Weapon" tune from Mega Man 3 for five straight minutes. And then there was Viking Guitar, who busted out a surf rock arrangement of the familiar Ghosts 'n Goblins stage music as well as a heavy metal medley of Mega Man X2 goodness.
While no video recording has been made available, VGM cover band The Koopas also put on a mighty fine Mega Man X medley, so shout-outs to them as well!
Kirby's Dream Band
Viking Guitar
"1st & 2 nd BGM" from Ghosts 'n Goblins (originally composed by Ayako Mori) – 25:10
" Mega Man X2 – Charge Shot" (Mega Man X2 medley including "Opening Stage", "Magna Centipede Stage," "Flame Stag Stage," and "X Hunter Stage 1," originally composed by Yuki Iwai) 32:27
And once you've finishing bobbing your head to all of the above, feast your eyes on this epic Resident Evil cosplay photo . This S.T.A.R.S. vs. Umbrella battle took place on a giant staircase at Dragon Con in Atlanta, Georgia this past Labor Day weekend.
Who do you think would win? Umbrella may have Wesker and Nemesis, but S.T.A.R.S. has two Barry Burtons. 'Nuff said!
——————————
STICKY NOTE: Did you make something cool? Send us a note or drop a comment below; we would love to feature your work here! Same goes for any awesome stuff you may see in the wild; we always welcome more fantastic fan work. =)
——————————
Yuri out.