EN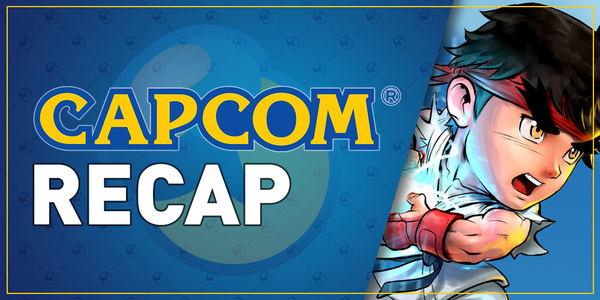 Capcom Recap: 08/25/2017 – 08/31/2017
Puzzle Fighter goes mobile, Menat joins Street Fighter V, Jill Valentine boards the Queen Zenobia, and we fly to PAX West 2017!

Dead Rising 4 Frank's Big Package sets out for delivery on PlayStation 4
Menat, the Eyes of the Future, makes her way to Street Fighter V
Resident Evil Revelations is now available on PlayStation 4 and Xbox One
We're at PAX West 2017, bringing the Capcom Store, several game demos and an exclusive Pinny Arcade pin!
——————————

We've teamed up with the fine artists and folks at iam8bit to keep things old-school for the 30 th anniversary of Street Fighter. Take a look at this very special collector's item made to honor the World Video Game Hall of Fame inducted fighting game that popularized the genre: Street Fighter II .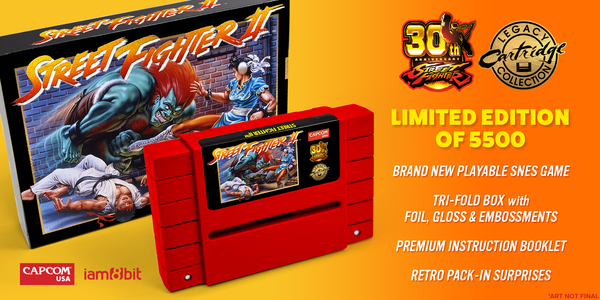 This limited edition Super Nintendo cartridge release for NTSC systems is fully functional (meaning you can actually play it on your classic console!) and truly awesome, having been made with all the love, care and attention to detail you'd expect from iam8bit. There are a total of only 5,500 units created, and of those, 1,000 actually glow in the dark. So, just like the proverbial box of chocolates, you never know which version you're gonna get. Click here to pre-order yours.
——————————

[PAST]
[FUTURE]
All times listed are Pacific Time:
Thursday

, September 7th @

3PM

– Street Fighter V
Remember to FOLLOW our Twitch channel to get email reminders whenever we go live.
——————————

If you're looking for yet another way to get your Monster Hunter fix before Monster Hunter: World comes out, allow me to recommend The Carve Podcast , a weekly show where SBJ and Micah sit down and talk all things Monster Hunter. They've just released their 10 th episode, and, much like the Monster Hunter: World hype train, they show no signs of slowing down. Keep on hunting those monsters, carving those monsters and talking about those monsters!
——————————
STICKY NOTE: Did you make something cool? Send us a note or drop a comment below; we would love to feature your work here! Same goes for any awesome stuff you may see in the wild; we always welcome more fantastic fan work. =)
——————————
See you at PAX!