EN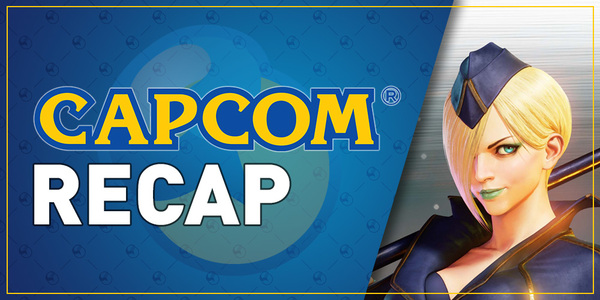 Capcom Recap: 04/01/2018 – 04/27/2018
Street Fighter V: Arcade Edition and Monster Hunter: World keep expanding with brand new content, Mega Man X Legacy Collection 1 and 2 get a release date, and more!
Hi everyone, just a quick housekeeping update from our side: we've missed a couple of these recaps, but are now targeting to be back on our new biweekly (every two weeks) schedule. In the meantime, let's catch you up with our activities in the month of April.

[PAST]
Street Fighter V: Arcade Edition (4/4)
Monster Hunter: World – Spring Blossom Fest (4/12)
Street Fighter V: Arcade Edition – Falke Showcase (4/17)
Monster Hunter: World – Kulve Taroth Siege (4/19)
[FUTURE]
Moving forward, we want to spend more quality time with you on stream, so we're shifting our schedule to accommodate for longer streams, once a week, on the best day of the week: Friday . Here are the next two live streams we have planned:
All times listed are Pacific Time:
May 4th @ 2PM – Monster Hunter: World
May 11th @ 2PM – Street Fighter V: Arcade Edition
Remember to FOLLOW our Twitch channel to get email reminders whenever we go live.
——————————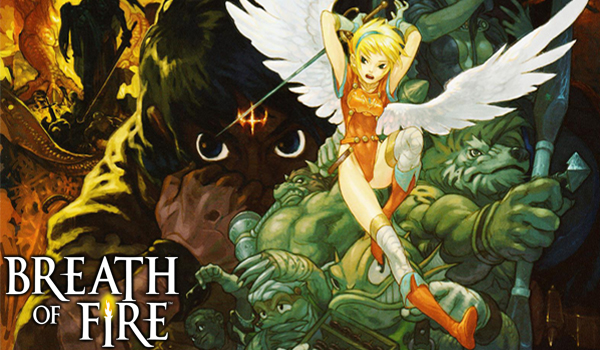 Breath of Fire – Looking back at 25 years

Regrettably the team at Capcom Vancouver announced last Friday that we are sunsetting our mobile game Puzzle Fighter, as the studio is dedicating its focus on our flagship Dead Rising franchise. Everyone is genuinely grateful to all of the players who played the game since launch and to the amazing community of veteran and brand new players that grew around the game.
Puzzle Fighter will continue to be playable until July 31 st , and as a thank you to all of our players we have gifted 10,000 in-game gem currency to everyone! We have also made three new characters (Regina, Dr. Wily and Ada Wong) and two new stages (Darminor and Uroboros Laboratory) available for free for fans to enjoy up until this time. The soundtrack is available to stream online for free via SoundCloud . In addition, the previous Classic Mode special limited event will be available at all times up until the server closure.
Again the entire Puzzle Fighter development team wants to thank all the fans and the community for your support and we hope that you enjoy the game until its closure on July 31 st.
——————————

Falke, the Guardian Hawk, vaults into Street Fighter V: Arcade Edition
Street Fighter V: Arcade Edition – Season 3 balance update
Prepare your jetpack for the Nameless Super Soldier crossover costume for Guile in Street Fighter V: Arcade Edition
——————————

Monster Hunter: World expands with new Elder Dragon Kulve Taroth, new limited-time quest type
Monster Hunter: World gets SSStylish armor inspired by Dante from the Devil May Cry series
Complete the Event Quest "Code: Red" to unlock this sweet gear.
Event Quests and Challenge Quests refresh every Thursday at 5pm PT / Friday at 1am BST, so make sure to log into Monster Hunter: World every week and follow @MonsterHunter to stay up to date on the latest selection of quests.
——————————

Mega Man X Legacy Collection 1 and 2 launch July 24th
Mega Man Legacy Collection 1 + 2 – Robot Recap Vol. 3
——————————
STICKY NOTE: Did you make something cool? Send us a note or drop a comment below; we would love to feature your work here! Same goes for any awesome stuff you may see in the wild; we always welcome more fantastic fan work. =)
——————————
Signing off,
-Yuri