EN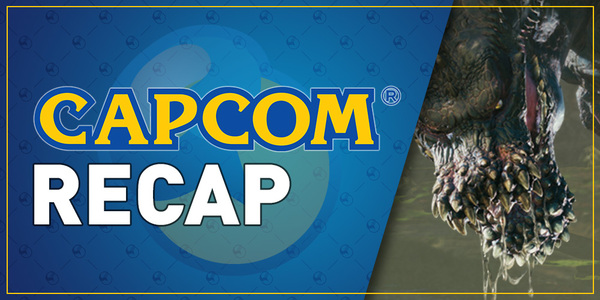 Capcom Recap: 03/17/2018 – 03/30/2018
Deviljho storms into Monster Hunter: World, Street Fighter V fighters get a Darkstalkers wardrobe, and more!

Deviljho has arrived in the New World – new Monster Hunter: World content now live
Street Fighter 30th Anniversary Collection Is Coming May 29, 2018! Pre-order for a Free Copy of Ultra Street Fighter IV!
Cloak Yourself in Darkness with Darkstalkers Costumes for Menat, Juri, and Urien in Street Fighter V: Arcade Edition on April 3!
CPT 2018 DLC Brings New Costumes and All-New Dictator-Themed Stage to Street Fighter V: Arcade Edition
Mega Man Legacy Collection 1 + 2 – Robot Recap Vol. 2
——————————

[PAST]
Street Fighter 30 th Anniversary Collection (3/20)
Monster Hunter: World – Deviljho hunts with devs (3/23) , Hunts with viewers (3/29)
Mega Man Legacy Collection – Original Mega Man on Nintendo Switch (3/30)
[FUTURE]
All times listed are Pacific Time:
Tuesday , April 3rd @ 3PM – Street Fighter V: Arcade Edition
Thursday , April 5th @ 5PM – Monster Hunter: World
Remember to FOLLOW our Twitch channel to get email reminders whenever we go live.
——————————

The latest set of Monster Hunter: World Event Quest is now live.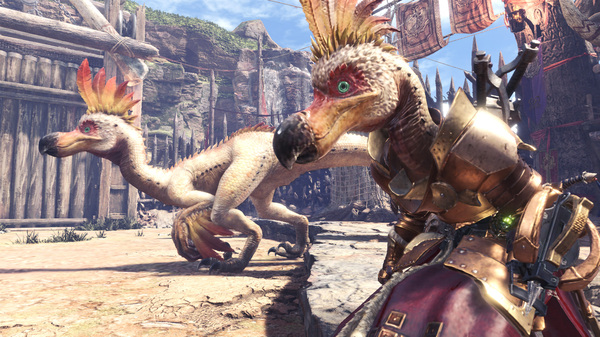 Egg Lovers United – hunt a Kulu-Ya-Ku.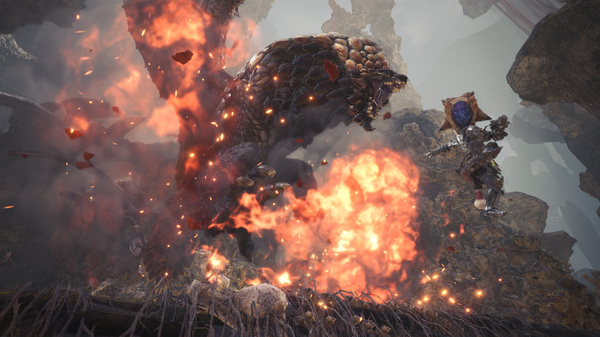 Effluvial Opera – hunt a Great Girros, a Radobaan, an Odogaron, and a Bazelgeuse.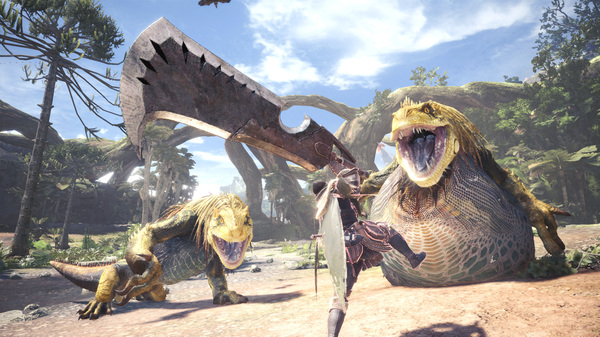 Chew The Fat – hunt 2 Great Jagras.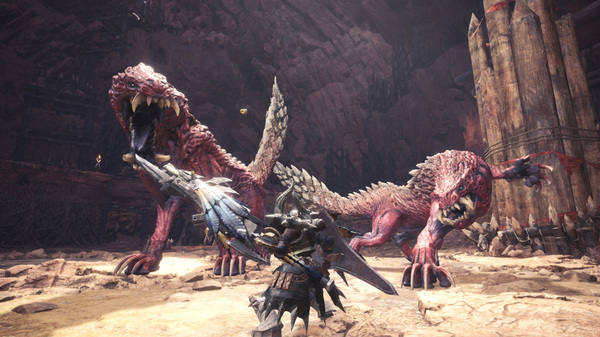 Challenge Quest 2: Intermediate – hunt 2 Odogaron. This quest is available at the Arena Counter in the Gathering Hub and your fastest time will be uploaded to the global leaderboards.
Event Quests and Challenge Quests refresh every Thursday at 5pm PT / Friday at 1am BST, so make sure to log into Monster Hunter: World every week and follow @MonsterHunter to stay up to date on the latest selection of quests.
And remember that the Spring Blossom Fest starts next week, and it'll feature all the quests listed above along with most of the previous Event Quests!
——————————
STICKY NOTE: Did you make something cool? Send us a note or drop a comment below; we would love to feature your work here! Same goes for any awesome stuff you may see in the wild; we always welcome more fantastic fan work. =)
——————————
Signing off,
-Yuri