EN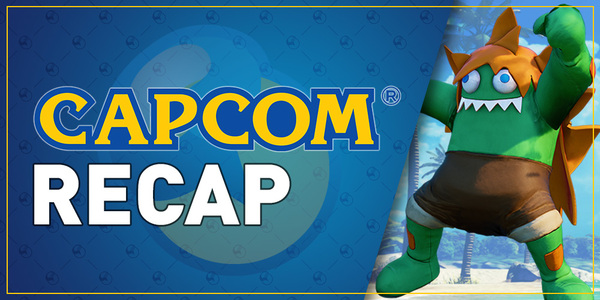 Capcom Recap: 02/03/2018 – 02/16/2018
Blanka jumps into Street Fighter V, Devil May Cry HD Collection gets a new trailer, Monster Hunter: World soundtrack arrives on iTunes, and more!

Blanka, the Warrior of the Amazon, Charges in to Street Fighter V: Arcade Edition on February 20
Get into the Rhythm with the June Crossover Costume for Chun-Li in Street Fighter V: Arcade Edition
Play the original Devil May Cry free with Twitch Prime membership, starting on February 27
Monster Hunter: World Original Soundtrack now available on iTunes
——————————

[PAST]
Street Fighter V: Arcade Edition – Playing against viewers
Monster Hunter: World – Hunting with viewers
[FUTURE]
All times listed are Pacific Time:
Tuesday , February 20th @ 3PM – Street Fighter V: Arcade Edition
Wednesday , February 21st @ 1PM – Puzzle Fighter
Thursday , February 22nd @ 3PM – Monster Hunter: World
Remember to FOLLOW our Twitch channel to get email reminders whenever we go live.
——————————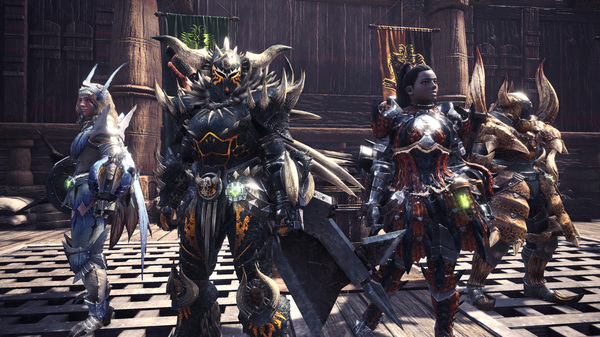 Versions 1.05 (PS4) / 1.0.0.10 (Xbox One) and an update on Xbox One matchmaking
Versions 1.06 (PS4) / 1.0.0.11 (Xbox One) – Slashberries and Squads
——————————

Kellen Haney: There's nothing like the taste of patented Sissel burgers, is there? Old family recipe – wait, I'm getting things a little mixed up here. Micnaxable on YouTube has created an incredibly elaborate mash-up of two completely different pieces of media: The classic puzzle / adventure / murder mystery game Ghost Trick, and the beloved "Steamed Hams" bit from the "22 Short Films About Springfield" episode of The Simpsons that's seen hundreds of remixes and mash-ups in the past several weeks.
Going well beyond editing video, Micnaxable has re-created the entire skit with a Ghost Trick aesthetic, right down to the cel-shaded models and dramatic text boxes. Can our hero reverse Principal Skinner's fate and get a bite to eat while he's at it? You'll have to watch the video above to find out.
——————————
STICKY NOTE: Did you make something cool? Send us a note or drop a comment below; we would love to feature your work here! Same goes for any awesome stuff you may see in the wild; we always welcome more fantastic fan work. =)
——————————
Signing off,
-Yuri