EN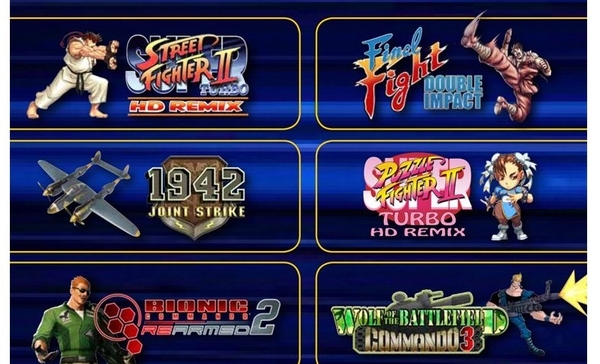 Capcom Digital Hits Collection 65% off on Amazon
Aug 10, 2012 // Chris
Remember that 360 retail release bundle containing EIGHT downloadable games that came out last March? Did you plunk down $40 bucks for it? Okay, frugal fan… what do you say to the ultra-low price of $13.99 ? Surprise, suprise: Amazon's drastically reduced the Capcom Digital Collection . See all the reasons to take advantage below.
The disc includes 1942: Joint Strike, Bionic Commando Rearmed 2, Final Fight Double Impact, Rocketmen: Axis of Evil (with It Came From Uranus expansion), Wolf of the Battlefield: Commando 3, Super Puzzle Fighter II Turbo HD Remix and Super Street Fighter II Turbo HD Remix. Act now and they'll throw in Magic Sword FREE ! (Joking, that's included with Final Fight Double Impact –So, NINE GAMES!)
To put that in perspective, not only is Amazon letting it go for about two thirds less than other retailers , those games bought individually on the Xbox Live Marketplace would run you over $70. So for a buck and change more than Super Street Fighter II Turbo HD alone , you can grab yourself eight more games. Highly recommended for late adopters and people without internet! Wait… how are you reading this?!