EN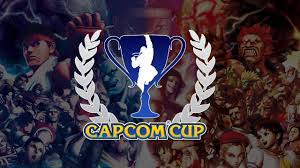 Capcom Cup Schedule and USFIV Release Information
Get ready for a double whammy of information on what you can expect to see at Capcom Cup and when you can expect to play Ultra!
First up, we have details on Capcom Cup. As I mentioned previously, this event will take place on December 14 th , 2013 at the Hyatt SFO, with doors opening at 9am. This event is open to the public, but seating may be limited so come a bit early to ensure you have a spot to watch the world's best duke it out in Street Fighter X Tekken , Ultimate Marvel vs. Capcom 3 and Super Street Fighter IV: Arcade Edition 2012 .
Capcom Cup Schedule (All times are PST)
9:00AM Doors Open
10:00AM Street Fighter X Tekken Tournament
12:00PM Announcements & Ultra Street Fighter IV Exhibition
1:00PM Ultimate Marvel vs. Capcom 3 Tournament
3:00PM Clash of the Champions Exhibition
4:00PM Super Street Fighter IV AE: 2012 Tournament
6:00PM Awards and closing ceremony
In addition to the awesome tournaments going on throughout the day, Ultra Street Fighter IV will also be playable and who knows, maybe this version might be a little different from the Japan, Europe, Southern California and East Coast location tests. You'll also find our sponsors and partners on hand who will have the latest and greatest Street Fighter items for you to check out.
Next up is the release date information for Ultra Street Fighter IV. Right now, we are hard at work to bring the game to all of our fans as soon as possible, and want to ensure there is enough time that players can practice to compete at Evolution 2014. As such, the digital upgrade will be available in early June for $14.99 (€14.99) on PS3 and Xbox 360. Following shortly after in August, is the digital upgrade for PC at $14.99 (€14.99), as well as the PS3 and Xbox360 full digital bundle and retail versions, which include all previously-released costumes for $39.99 (€39.99). Since our PC fans have to wait longer for the content, we have a special deal where they can get the full digital bundle including all of the previously-released costumes for only $29.99 (€29.99), also in August. Apologies to our PC fans, as we did want to release simultaneously, but this was the only way that we could ensure that Ultra Street Fighter IV would be included in the largest fighting game tournament in the world.
So in the meantime, make it out to one of the location tests or Capcom Cup to try out Ultra Street Fighter IV and be sure to check back here to Unity for the latest updates on the new exciting content coming to Ultra Street Fighter IV .