EN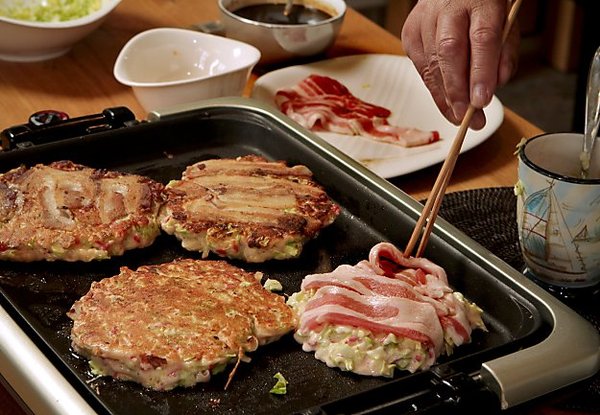 Capcom CEO Talks Eating Tips
Another day, another internet scavenger hunt. One of today's more bizarre (read: delightful!) finds is this article from the SF Gate, wherein Capcom CEO Kenzo Tsujimoto reveals his secret hobby–cooking and eating okonomiyaki!
For those scratching their heads, okonomiyaki is a perennial favorite of Japanese cuisine, often referred to by the layman (read: me) as "Japanese pizza", "Japanese flapjacks", or "Texas tatamis". As noted by Mr. Tsujimoto, the beauty of okonomiyaki is that it's made to each eater's own personal "okonomi", or "liking".
The article even mentions the unbeatable, irresistible Hiroshima-style okonomiyaki (Hiroshima-yaki for short (though still pretty long, come to think of it)), which incorporates noodles and egg into the mix.
Ever tried one o' these? What's YOUR okonomi?