EN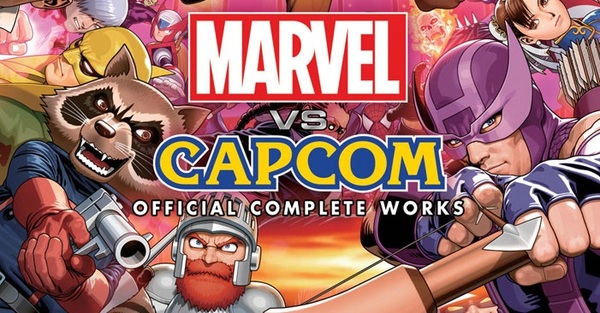 Announcing UDON's Marvel vs Capcom: Official Complete Works
Today UDON announced the latest addition to its impressive "Complete Works" roster – an amazing Marvel vs Capcom collection that includes all the gorgeous art from the series, as well as all new illustrations by Joe Ng, Long Vo, Chamba, Adam Warren, and Takeshi Miyazawa.
The full release can be read over at UDON , but here are some general details from the press release:
Key Features:
– This is an original art book compiled by UDON, with no Japanese counterpart!
– Includes all of the promotional artwork, a complete art archive of all Marvel vs. Capcom character drawings, and rare, never-before-seen artwork, sketches, and bonus material!
– Contains artwork from the Capcom games The Punisher , X-Men: Children of the Atom , Marvel Super Heroes , X-Men VS Street Fighter ', Marvel Super Heroes VS Street Fighter ', Marvel VS Capcom , Marvel VS Capcom 2 , Marvel VS Capcom 3 , and Ultimate Marvel VS Capcom 3 !
– Includes 17 new illustrations exclusive to this book!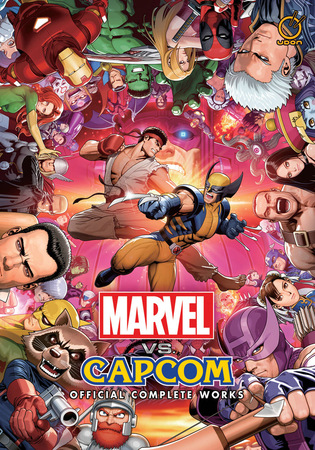 Marvel vs. Capcom: Official Complete Works
Hardcover Edition
Format: Hardcover
Page Count: 192, Color
Size: 8.25? wide X 11.75? long (9" x 12" with Hardcover)
Price (U.S.): $100.00
Debuts July 11th, 2012. San Diego Comic Con Exclusive.
Softcover Edition
ISBN: 1-926778-49-9
ISBN 13: 978-1-926778-49-5
Format: Softcover
Page Count: 192, Color
Size: 8.25? wide X 11.75? long
Price (U.S.): $44.99
In-stores November 2012
Click here to pre-order the soft-cover edition through Amazon