EN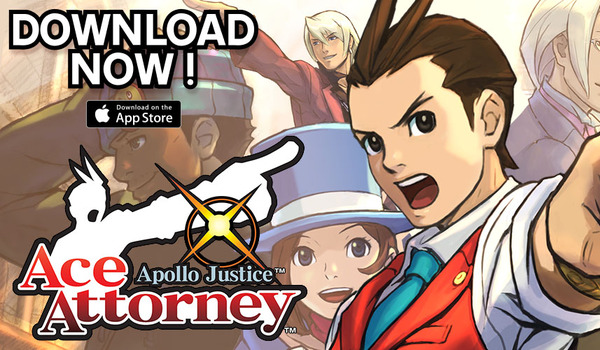 Ace Attorney Apollo Justice Now Available For iOS.
Apollo gets his day in court. Ace Attorney – Apollo Justice is now available for iOS. Click on the banner or badge to visit the App Store.
Features:
Classic Ace Attorney gameplay with new modes that let you survey crime scenes, interview witnesses and gather evidence before defending your client in court
All-new courtroom adventure from the creators of Phoenix Wright': Ace Attorney'
Optimized the UI and graphics for smartphones and tablets
The Android version will launch next week!