EN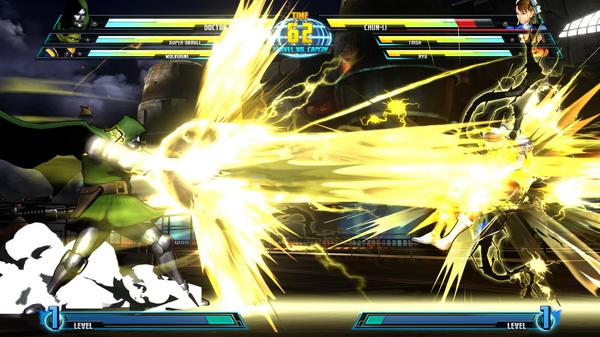 Marvel Vs. Capcom 3: Four New Characters Revealed
Jul 21, 2010 // jgonzo
We got four big character reveals this morning for Marvel Vs. Capcom 3!
From the Marvel side: Doctor Doom and Super-Skrull ! From the Capcom side: Trish (Devil May Cry) and Chun-Li (Street Fighter). See them in action in the trailers I've included in this blog post! Hit the jump to see more screenshots and trailers!
Additionally, be sure to check out the Marvel vs. Capcom 3 panel on Friday, July 23 in Room 24ABC from 2:00–3:00 PM at Comic-Con. We'll have Marvel writer Frank Tieri on hand to talk about the story he's creating with the Capcom team along with some other surprises.
Finally, we'll be holding MVC3 tournaments daily at the Capcom booth at 11AM and 3PM so be sure to sign up early!
Marvel Vs. Capcom 3 is due in Spring 2011!