EN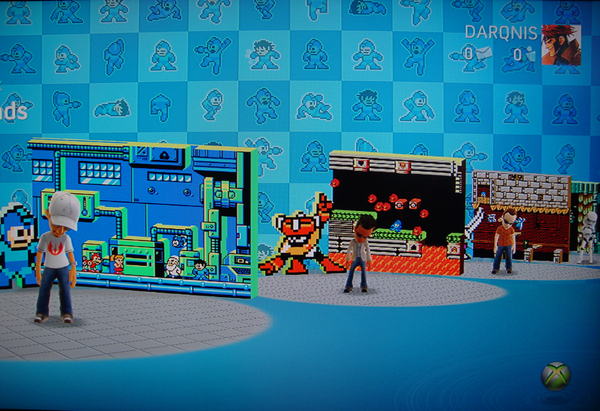 Mega Man 10 Launches on Xbox Live! We Give Codes!
Apr 01, 2010 // jgonzo
Apologies for the delay in announcing this, but just wanted to let you folks know that Mega Man 10 has now officially launched for all three major consoles, with the Xbox 360 getting its release today for 800 MS points! We also have a really kick ass premium theme up on sale for 240 MS points! I've posted some pictures about it above and after the break (thanks to Randy for letting us take this pic)!
To celebrate this release, we're giving away 10 360 codes for Mega Man 10! All you have to do is leave a comment letting us know why you deserve a code! We'll randomly select 10 winner tomorrow!
Also, just because we released Mega Man 10 on all three consoles doesn't mean that the fun ends there. We have some awesome DLC coming down the pipeline starting next week with Bass as a playable character and the first special timed stage featuring Mega Man Killer, Enker.
Finally, the Mega Man 10 website has been updated with the following changes:
+ Boss info in the characters section
+ Loads of new screens
+ The viral video has been added to the trailers section
+ Some MM10 wallpapers have been added to the downloads section
Hit the jump for the full release dates and pricing for all the Mega Man DLC!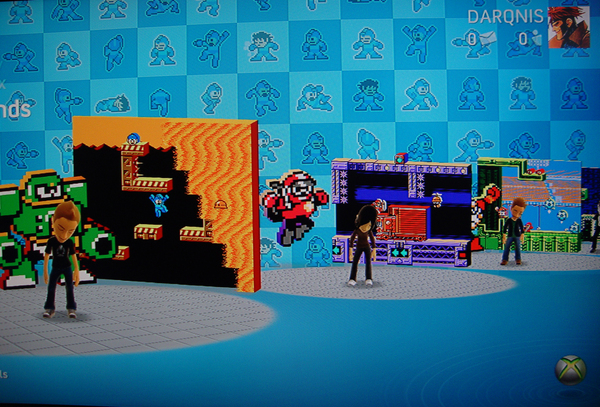 North American Schedule/Pricing:
Bass (Playable Character) = $1.99 USD/200 Wii Points/ 160 Microsoft Points and Special Stage 1 (includes Enker) = $$.99 USD /100 Wii Points/ 80 Microsoft Points.
4/5 – Wii
4/7 – Xbox 360
4/8 – Playstation 3
Â
Endless Attack =$2.99 USD /300 Wii Points/ 240 Microsoft Points
Special Stage 2 (Punk) = $.99 USD /100 Wii Points/ 80 Microsoft Points.
Special Stage 3 (Ballade) = $.99 USD /100 Wii Points/ 80 Microsoft Points.
4/26 – Wii
4/28 – Xbox 360
4/29 – Playstation 3
Â