EN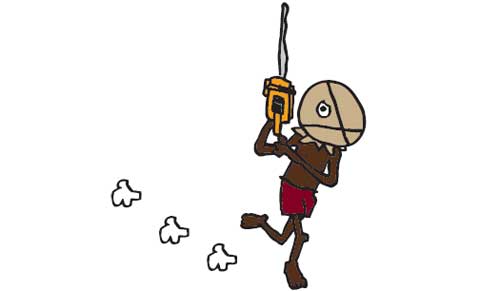 Win Super Exclusive Chibi-Majini Resident Evil 5 T-shirt By Asking Questions!
Feb 06, 2010 // jgonzo
We've set aside FIVE of those horrifically cute chibi Majini shirts that I totally modeled for you earlier today. As Mikeeb mentioned, we've only printed 100 TOTAL. The RE5 Gold Edition marketing team was kind enough to set some aside for Unity (thanks Deezie !), which we will be giving away throughout the rest of this month and March via posts like these.
Now, in order to win one of these 5 t-shirts here's what you're going to have to do. The Resident Evil Gold Edition team wants to hear your questions about the upcoming DLC episode, Lost in Nightmares, featuring Chris and Jill. Just leave a question about Lost in Nightmares in the comments and the team will select 5 to answer! Those lucky winners will receive one of these ultra rare shirts!
What are you waiting for? Ask away!