EN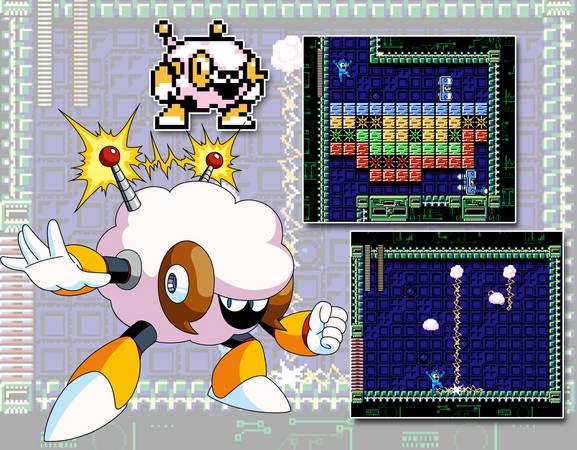 The Weekly Mega Man 10 Robot Master Fan Art Contest: Week 2 – Sheep Man
Jan 25, 2010 // jgonzo
BIO: Formerly a sheepherding robot, Sheep Man recently took the unique job of working in the static resistance test division of a circuit board manufacturer after noticing one day static build-up on his wool. But being one that easily gets bored, it seems he is already thinking about changing jobs again. Sheep Man splits up his body into several clouds that attack the ground with static electricity like thunder!
Last week's art contest submissions were amazing, everyone! I also gave you two hints as to what this week's robot master was going to be (go back to Friday's blog post and read the first letter of every sentence in the first two paragraphs). Also, note the use of the word "sheer".
Anyway, this week, let us all pay tribute to Sheep Man, quite possibly, one of the weirdest (yet lovable) Mega Man robot masters to date. I'm interested in what you folks can cook up for this one!
As always, first place gets a copy of Udon's Mega Man: Official Complete Works and Mega Man X: Official Complete Works, as well as a spot in the grand finale.
The winner of the grand finale will receive a signed Inafune sketch (as seen during the Mega Man Birthday celebration from December).
To enter: Send me a PM with the subject title: "Sheep Man Art Submission". You can upload the art to your photo gallery or include a link to an external hosting site. Submissions are due 9AM PST Friday morning.