EN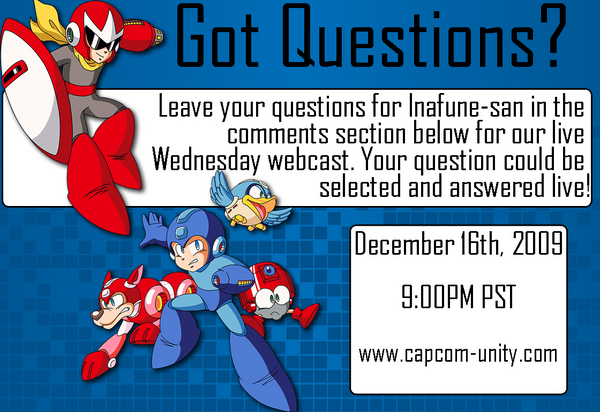 Got Questions About Mega Man? Ask Inafune-san!
Dec 15, 2009 // jgonzo
Edit: Yes you may ask Mega Man Megamix Manga artist Hitoshi Ariga your questions as well!
With all the recent Mega Man news going on, we know you have questions. Luckily, Inafune-san will be able to answer some of your questions during the live webcast birthday celebration tomorrow for Mega Man. Leave your question in the comments below, and Inafune-san may answer it live!
Just as a reminder, the webcast will translated live into English for NA and European audiences, so no need to brush off those Japanese to English dictionaries!