EN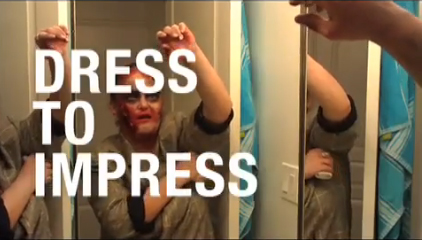 Resident Evil: The Darkside Chronicles @ Toronto Zombie Walk
Oct 20, 2009 // jgonzo
Capcom will be setting up shop at this Saturday's zombie walk in Toronto, Canada.
Before we go into details, though, you definitely need to check out the Resident Evil sponsored promos for the zombie walk here (warning, they are a bit on the gory side).
There will be an official Resident Evil: The Darkside Chronicles zombie make-up tent to help zombify participants:
Resident Evil: The Darkside Chronicles will be hosting a make up tent for those of you wishing to spend your afterlife on October 24th as a RESIDENT EVIL zombie. There will be a make up booth on site at the Park, starting at 12:30pm! Makeup services are free of charge!
As for the zombie walk itself, it starts at 3:00PM! Details are:
The 2009 Toronto Zombie walk will commence at 3:30pm at Trinity Bellwoods Park, the meeting point will be the pit which is bordered by Dundas St. and Gore Vale Ave. After your 3 Kill-O-Meter lurch in quest of human flesh meet your fate at The DEAD END (Bathurst and Bloor).
For more information, visit the offical Toronto Zombie Walk website .