EN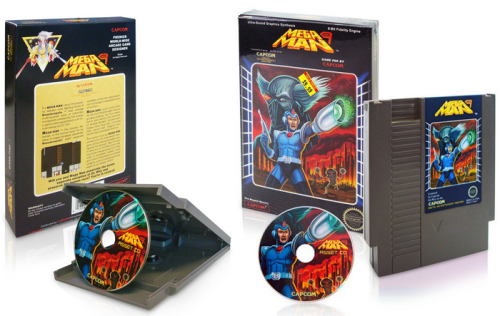 The Great Mega Man Tribute Contest
Sep 22, 2009 // jgonzo
On this day, a year ago, Mega Man 9 was released on the Wii. We mentioned yesterday that we'd be celebrating today with something special and we are. Unfortunately, there are no new announcements to be made (sorry, the internet), but there are prizes to be won. Specifically, one of the last Mega Man 9 press kits that we made over a year ago.
So, what's the catch? Well, we're kicking off a new Mega Man Tribute contest to be judged by a selected panel of Capcom employees. All you have to do is create something to show how passionate you are about Mega Man: baked goods , home-made models , music, videos , art , costumes , etc . Please be sure that it is something new that we haven't seen before OR something that has been improved upon. Your goal should be to warm our cold, jaded hearts on the panel because here at Unity, we've seen tons of fan made Mega Man stuff. If you're not sure if something has been done or not, do a quick search on the site.
15 Runner-Ups will receive codes for Mega Man 9 on your system of choice (as long as we still have the codes in stock).
The grand prize winner of the contest will receive a mint condition, sealed Mega Man 9 press kit!
To enter, send a link to your tribute project to this account with a message with the Subject Line: "Mega Man Tribute Contest"
The contest ends next Friday, October 2nd at 11:59PM PST and we will announce winners shortly afterwards.
Good luck!